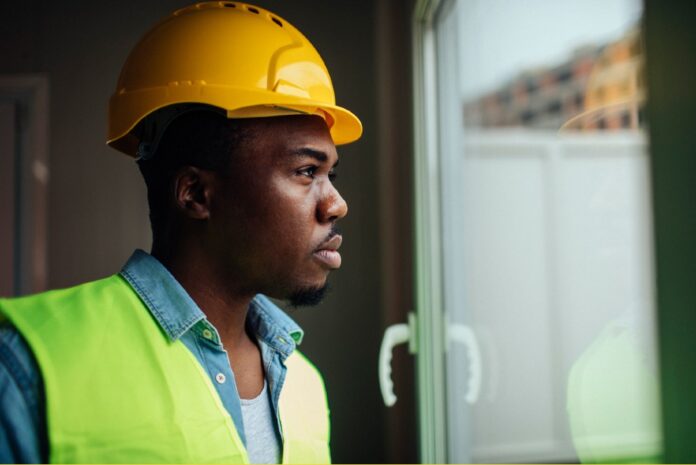 80% of UK window fabricators experience mental health problems due to work-related issues, a new study has found. The research was commissioned for Mental Health Awareness Week (which begins on 15 May) by IronmongeryDirect and ElectricalDirect. The study also found that the most common cause of stress for window fabricators is the cost of living crisis (60%).
According to the results of the survey, 40% of window fabricators experience a mental health problem such as stress, anxiety or depression every month. A fifth of respondents (20%) indicated that they feel symptoms of that problem on a weekly basis. Despite this, 90% of the people surveyed did not feel comfortable talking about their mental health with others. Just 10% have spoken about it with their friends or family.
Across all trade professions, while financial worries remain among the leading causes of stress, the wider cost of living crisis is now the number one concern. Almost two in five (39%) indicated that the crisis is affecting their mental health.
As part of the businesses' campaign to raise awareness of mental health among tradespeople, leaders of IronmongeryDirect and ElectricalDirect have partnered with Basildon Mind, a mental health charity, donating more than £3,000. Dominick Sandford, managing director at IronmongeryDirect and ElectricalDirect, said: "It's been an incredibly difficult few years for the country, and the current cost of living crisis is certainly taking its toll. Our research shows that the trade industry and its brilliant people have been hit hard, and mental health problems are common.
"As difficult as it might seem at first, it's incredibly important that you talk to someone about your feelings, whether that's your partner, a friend or family member, a colleague or a professional. This can open the door to getting help and starting to address the problems you're facing."
Emma Mamo, head of workspace wellbeing for Mind, said: "In male-dominated industries such as construction, employees are often less willing and able to open up about their mental health and ask for support. This can be problematic because mental health problems often become worse if left untreated, and the consequences can be fatal. We urge employers to create cultures where employees can speak openly and honestly about their mental health."