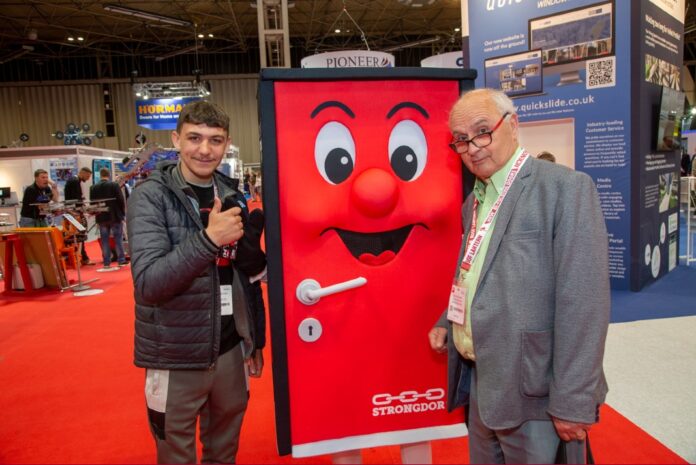 Doors remain the number one product of interest for pre-registered visitors for this year's Fit Show, the event's organisers have reported. The 10th anniversary edition of the Fit Show – the UK glazing industry's dedicated trade exhibition – is due to take place from 23 to 25 May at Birmingham's NEC.
Representatives of door-focused brands are set to exhibit at the event to help meet industry demand. Among the lineup of 200+ brands from 20 countries are exhibitors showcasing the latest entrance solutions, from composite, steel and fire doors through to rolling garage and bi-folding doors for internal and external applications. Door brands that visitors can look forward to seeing at the show include Comp Door, UK Doors Online, Hormann, Gerda Doors by Pioneer Trading, Strongdor and Star Doors.
"It's interesting to see that doors have held steady at the top of the visitor shopping list for Fit Show," said Nickie West, the Fit Show's event director. "I'm delighted that we're able to meet this demand with such a strong line up of quality door providers across the full range of installer requirements – domestic and commercial, interior and exterior.
"The Fit Show has evolved significantly over the last decade," "When we launched in 2013, PVC-U windows were a mainstay of the visitor wish list. This was reflected by the products presented by exhibitors. Over the years, the roster of products at Fit has evolved to reflect the changing needs of the market. We now represent every material, from PVC-U through to aluminium and timber, across the full product range, from rooflights and lanterns through to bi-folds.
"It is our responsibility as event organisers to enhance the show's proposition to meet the needs of the market. We launched our new outdoor living feature to reflect increased consumer demand for decking, awnings and garden rooms. Fit Show 2023 will see an increased focus on rooflight and lanterns, another key area of growth for us."
Mennie Canada, one of the largest door producers in the world, is a supplier of glass-reinforced plastic doors in Canada. Representatives of the business are to attend the Fit Show as exhibitors for the first time this year.
"We're exhibiting so that we can present our Canadian-designed composite door, which has proven itself in extreme weather," Mark Williams, a representative of Mennie Canada, explained. "We want to give UK manufacturers an extra option to meet their needs.
"The UK market is very important for our global strategy. Fit Show is the main platform that we have selected to introduce our product and open the market in the UK. We're excited to exhibit here for the first time."