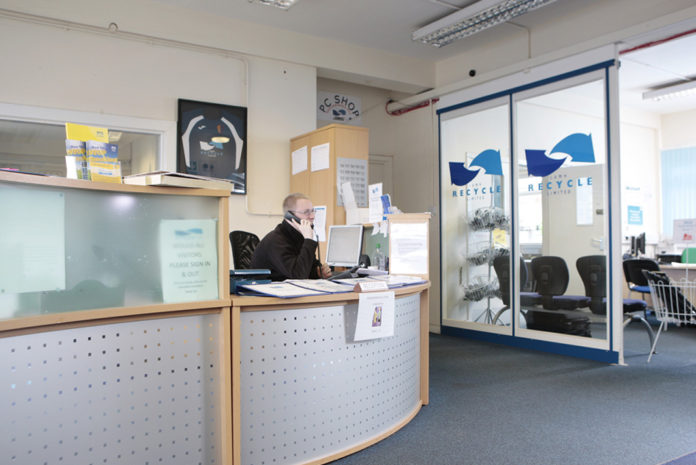 Sidey, the Perth based fabricator and installer, says it has earned a reputation as a 'passionate champion' of the environment, especially when it comes to community projects.
One such project that Sidey is supporting is LAMH Recycle, a social enterprise scheme in Motherwell that provides training, volunteering and work opportunities for people facing barriers to employment.
As well as providing a monthly donation of £100 to LAMH, Sidey also gives all its old IT equipment to the project to refurbish, recycle and resell, including PC towers, hard drives, laptops, monitors, printers as well as desks, chairs, filing cabinets, cupboards and bookcases.
Funds raised enable LAMH Recycle to provide customised training programmes and help to combat the range of issues that can stand in the way of finding employment, such as focused work experience, CV writing and free access to their job search computer suite.
"We're passionate about giving something back to the local community," said Steve Hardy, Sidey's managing director. "LAMH's policy of refurbish, recycle and resell fits in well with our own strong environmental philosophies and we're really pleased to provide them with ongoing support.
"The support they are giving to disadvantaged people in Scotland is invaluable and we encourage other local businesses to get involved."