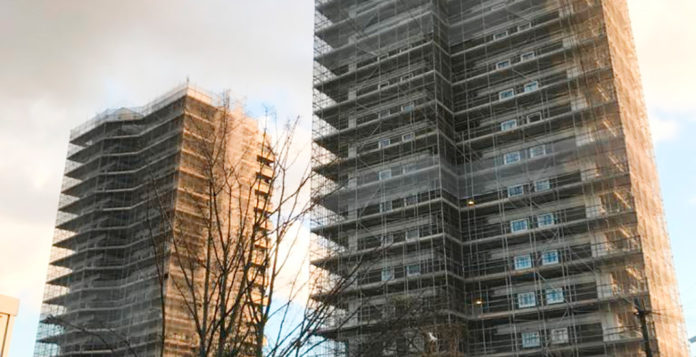 Newview has installed nearly 750 windows in 240 flats across three buildings at London City Airport, plus a further 360 flats in various other blocks and roads around the airport.
Acoustic insulation was reported to be a vital consideration on the project as the flats aren't just in very close proximity to the airport itself, but the area is also subject to ongoing and construction work.
For that reason, Newview fitted Profile 22's Optima windows, including laminated 10.8mm Optiphon glass from Pilkington.
Optima's five-chambered sash section and six-chambered outer frame are said to offer excellent structural strength and thermal and acoustic insulation – while Optiphon's PVB interlayer is reportedly the 'perfect choice' for use in noisy city environments.
In addition to the windows, Newview also installed hundreds of Siegenia mechanical through-wall ventilation units.
"Acoustic insulation is a Newview speciality, and it was great to be working with London City Airport on this project," commented managing director, Michele Wiestcher.
"Our installers did an amazing job working at height and contending with tight deadlines. We're delighted that we've now been asked to continue working for the airport throughout 2019, with refurbishments to a minimum of 400 more properties scheduled for later this year.