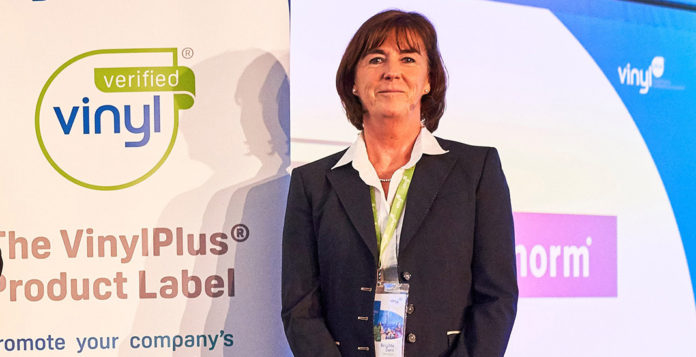 VinylPlus, the voluntary commitment to sustainable development of the European PVC industry, is reported to have recycled 739,525 tonnes of PVC within its framework in 2018 – a 15.6% increase on the previous year. The results were presented at the 2019 edition of the VinylPlus Sustainability Forum in Prague, Czech Republic, where the industry shared further progress towards increasing the sustainability performance of PVC.
Held on 9-10 May, this year's theme 'Accelerating Innovation' examined the challenges and opportunities presented by new technologies in shaping the PVC sector's future in the context of the circular economy.
The Forum attracted more than 170 participants from 32 countries including representatives from the European Commission, European Parliament, the Czech Ministry of Environment, the United Nations, NGOs, academia, specifiers, designers, recyclers and the PVC value chain. Presentations and panel discussions revolved around the three 'sustainability pillars' – economic, social and environmental – and how innovation is impacting the PVC industry and its journey to sustainable development.
Despite regulatory constraints, VinylPlus general manager, Brigitte Dero, announced that the PVC industry recycled an all-time high of nearly 740,000 tonnes – 92.4% of the VinylPlus' 2020 target. Recovinyl remains the main contributor, registering 734,568 tonnes of recycled PVC. Cumulatively, almost 5 million tonnes of PVC have been recycled since 2000.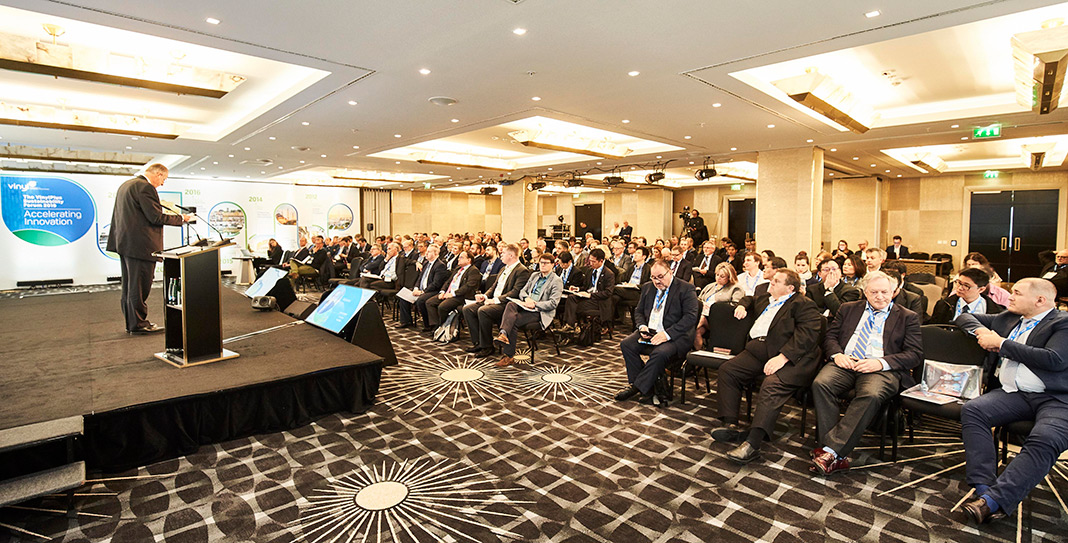 "VinylPlus continues to be a frontrunner for the circular economy," commented Brigitte Dero. "Through our voluntary commitment, we are making continuous progress towards our sustainability goals amid the development of EU policies impacting the plastics sector."
VinylPlus chairman, Stefan Sommer, said: "The reason behind VinylPlus' success is the commitment of the entire value chain, involving the cooperation of resin manufacturers, additive producers and PVC converters. To achieve further success, we will need to intensify cooperation with our partners and may need to identify new ones."
He emphasised that a 'balanced and harmonised legislative framework for the recycling of plastics is essential to secure our contribution to the circular economy and to achieve our new recycling target of at least 900,000 tonnes by 2025.' This would be in line with the European Commission's objective of 10 million tonnes for the plastics industry, underlining VinylPlus' continuous engagement with regulators and institutions.