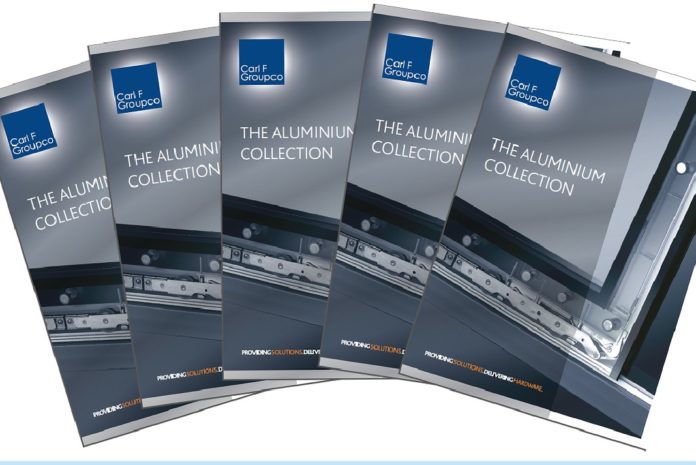 Hardware specialist Carl F Groupco has reported significant growth in demand for aluminium systems. Increasing demand from fabricators has prompted a major upturn in demand for complementary hardware, the business argued. One of Carl F Groupco's customers has increased spend on FUHR door locks for aluminium profiles by 102% compared to 2018/19.
Popularity for aluminium profiles is resulting in corresponding sales for Carl F Groupco's hardware, with demand from both existing fabricators working in the sector and those working in the PVC-U market that are now diversifying into the expanding market for aluminium. John King, Carl F Groupco's sales director, said: "We have worked with a number of system houses to develop ranges to meet growth in demand.
"This has resulted in a catalogue of aluminium sector fittings that is our most diverse to date. Options include a full range of stainless steel FUHR door locks, with a comprehensive selection of U-Rail variants and backsets. Additional corrosion resistance is offered by stainless steel and the visual finish demanded to complement an aluminium door is also provided.
"A complete suite of locks is also available to cater for all applications, including tall doors capable of providing security over 3m high; electronic operation with SmartSecure access control options, panic/emergency exit and French door options. Other popular product lines for the aluminium market include tilt and turn hardware from Roto NT. Roto FRH reversible window gearing continues to be a big seller. Siegenia ALU tilt and turn ranges also feature as high-volume orders.
"Manufacturers' commitment to aluminium is clear. Taking FUHR as an example, the leading lock supplier has produced a 380-page catalogue dedicated purely to hardware for aluminium. All featured products are available from Carl F Groupco."