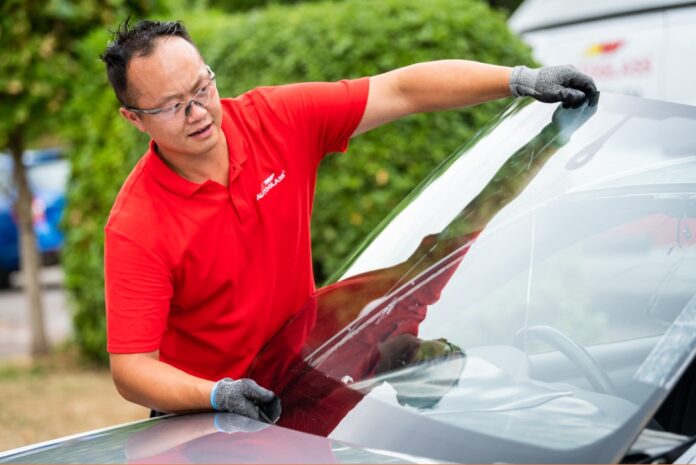 Belron UK, the parent company of Autoglass, has reported reducing its carbon emissions by 43%+ the past four years. The decrease is a reduction of more than 5,600 tonnes, and is part of the business' ongoing commitment to responsible practices. Figures were released in Belron's Responsible Business Insights Report, 16 May.
The business created 13,219 tonnes of CO2 equivalent Scope 1 emissions across its operations in 2018, but this was reduced to 7,583 tonnes in 2021. Other initiatives outlined in the report included that all business leaders took part in mental health champion training. Autoglass announced last year that it now purchases 100% of electricity from renewable sources and recycles 100% of all its waste glass.
Initiatives launched by Belron UK to reduce carbon emissions include:
• The removal of delivery options and internal routes that results in a reduction in the number of miles driven by the Laddaw fleet by 2,400 per day.
• The introduction of telematics systems in 95% of commercial vehicles, which allows the business to monitor driver behaviour and target unsustainable driving habits such as harsh accelerating and over-revving.
• The use of more electric vehicles as company cars, with this fleet now made up of over 20% fully electric vehicles and 10% hybrid vehicles, creating a significant reduction in tailpipe emissions.
• A refreshing of the commercial fleet so that now the fleet is 95% Euro 6 emissions compliant, with the final Euro 5 vans to be replaced in 2022.
These schemes led to a reduction in the business' total fuel spend by 40% and vehicle idling by 50% over the last four years. This helped contribute to the overall reduction in carbon emissions.
Taxiarchis Konstantopoulos, managing director at Autoglass, said: "Everything our people do is centred on caring for our customers and the communities in which we operate, and so we want to ensure we are providing our services in a responsible way that demonstrates how business can be a force for change. We are proud of the progress we have made in reducing our carbon emissions over the last few years, but there is still more to be done. The whole business is united in our focus to be as sustainable as possible, and we are working hard to reduce our emissions still further and ensure a greener, more environmentally-friendly business."