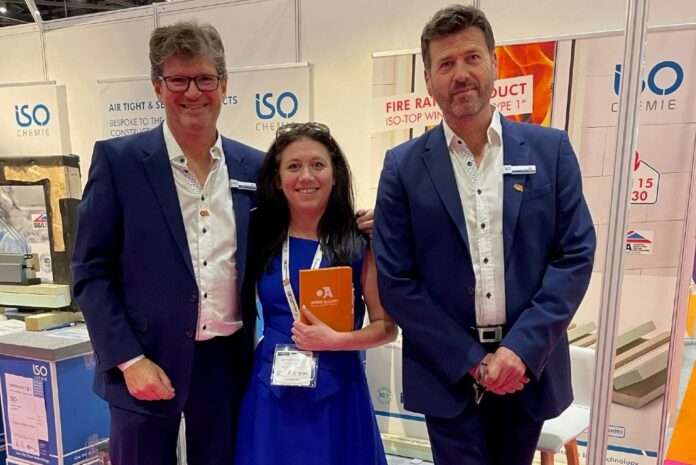 ISO-Chemie has joined the Offsite Alliance in a move that the foam sealant tapes specialist hopes will strengthen its collaboration with construction partners and reinforce its expertise within the modern methods of construction (MMC) sector. By joining the Offsite Alliance, ISO Chemie aims to provide technical input and support the growth and development of offsite technologies, product innovation and best practice. This comes at a time when the role of supply chain collaboration is increasing, driving ongoing development.
Andy Swift, the company's sales and operations manager for the UK and Republic of Ireland, said: "The offsite sector is seeing a strong performance at the moment and is rapidly growing. It's an important market for us. So being a member of the Offsite Alliance will be advantageous. It's a natural step forward to be working collaboratively with the MMC industry, to contribute to raising its profile and standards while helping to deliver the aspirations of the industry."
Founded in 2019, the Offsite Alliance works alongside leading organisations, industry bodies, government, local authorities, housing associations and its members to cultivate adoption of offsite technologies across the residential sector. For more about ISO Chemie, visit https://www.iso-chemie.eu/en-GB/home/.
Photocaption: