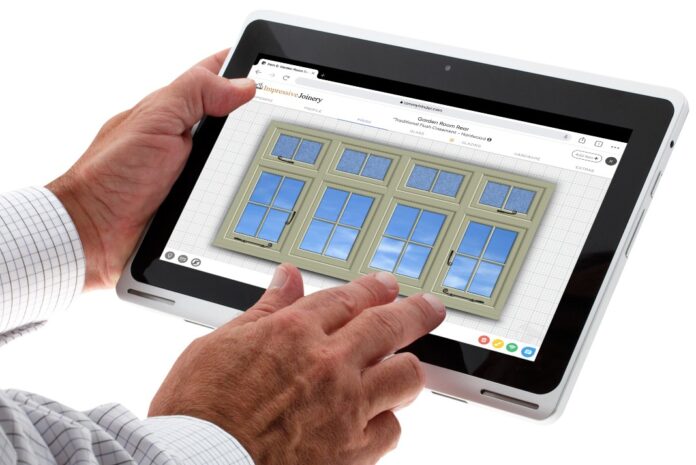 Software company Tommy Trinder has launched new features for its award-winning Framepoint app. The functionality aims to make it easier for installers to present the benefits of timber-alternative windows and doors.
"Customer experience matters when you're selling at the top end," said Chris Brunsdon, the company's founder and CEO. "Being able to touch and instantly show clients the visual difference between a premium timber alternative window, compared to cheaper counterparts, is compelling and impressive. And, of course, ultimately it helps justify the higher price tag."
The ability to touch and show both working and dummy pegstays is part of this latest release. The app's range of traditionally styled ironmongery – including teardrop, peardrop and shepherd's crook handles – has also been expanded.
The collection of foils available to show off on Framepoint has increased too; currently installers can set up their range from more than 230 finishes. "Customers love to play with combinations of foil finishes and ironmongery options and see the results in real time, Chris added. "It's fun, engaging and in step with the way consumers like to buy."
In one touch, installers can also switch between mechanical and welded joints, add deep timber-look cills, and swap from standard to deep bottom rails on flush casement windows, Tommy Trinder's representative claims. "Timber-alternative customers are inherently concerned about getting the look and feel just right, which makes Framepoin® the perfect tool for the job," Chris continued.
"There are always plenty of oohhs and aahhs as homeowners see their new windows and doors come to life in full, photo-realistic detail. When you overlay the client's new windows onto an image of their home, it's a real wow moment!" Installers interested in discussing how Framepoint can help sell timber-alternative products can book a free demo at tommytrinder.com.