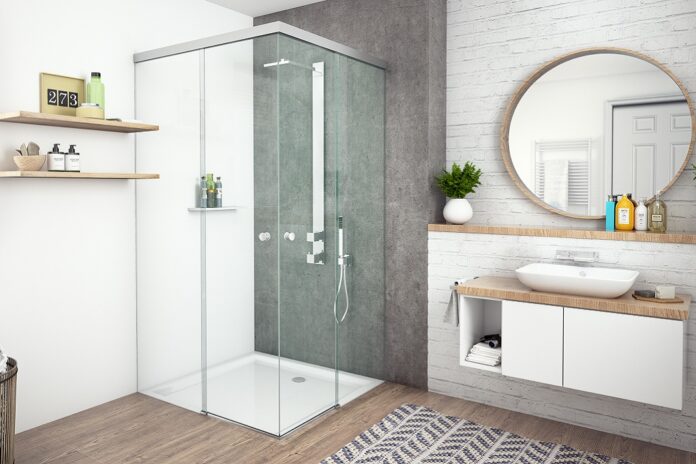 Bohle has launched its new home improvement brochure which shows 'easy-to-fit' home improvement products. Aimed at the domestic fit-out market, it includes the glass consumables and hardware business' MasterTrack internal sliding door and shower systems, the Vetromount balustrade system, Juliet balcony options and a wide range of hinges and shower fixings.
Dave Broxton, Bohle's managing director, said that the legacy of Covid-19-fuelled lockdowns and the increased amount of time people had spent in their homes meant that the home improvement market continued to perform strongly. He explained: "Things are tougher out there at the moment for a lot of people. But while most of us have noticed the increase at the petrol pumps or on our energy bills, there are still a lot of people who are continuing to invest in their properties.
"New kitchens, bathrooms, en suites, investing in outdoor spaces – they contribute to increased demand for a lot of the home improvement products offered by the glass sector. The new home improvements brochure brings those products together in one place, so whatever the project, the detail is there at your fingertips."
The brochure includes MasterTrack BT which was launched by Bohle as a second addition to its MasterTrack sliding door range alongside the MasterTrack FT, this spring. It uses a sliding mechanism that comes with the option of a hydraulically operated dampening system. There are further options of a synchronous opening, so that two doors can open at the same time. There is also telescopic opening, which allows two or three leaves to retract simultaneously.
Dave continued: "The products that we've targeted at the home improvement sector have been designed to meet demand and to deliver end-user appeal but also to keep stock holding to a minimum as well as be easy to install. You don't have to be a glass processor to fit them. Products like the MasterTrack BT, FT or our shower system, the MasterTrack ST require no glass processing on site.
"Vetromount, our balustrade system or our Juliet balcony options, are again easy to fit and don't require specialist skills of glass processing on site. In a market that is continuing to perform strongly, they generate opportunities for glass processors, but also window and door retailers who are looking to diversify."