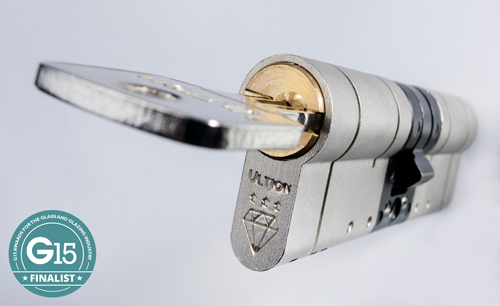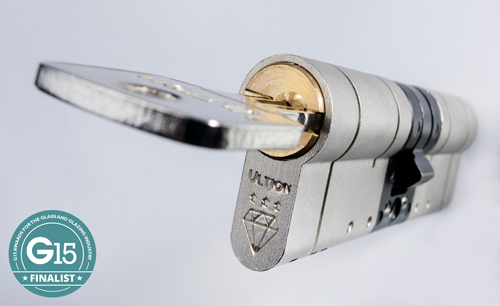 First time entrant, Brisant Secure, has been shortlisted in this year's G-Awards for the Ultion Lock in the New Product of the Year category.
The awards ceremony and gala dinner is on 27 November in London.
Brisant's campaign exposes the growing epidemic of lock snapping, the misconceptions of security tests, and the widening gap between perception and reality when selling existing security cylinders.
In May, Brisant launched Ultion – the lock that claims to offer 'real life' security. The anti-snap, anti-pick, anti-drill and anti-bump cylinder achieves Sold Secure Diamond (SSD), the top security accolade. SSD is a real-life test devised and run by the Master Locksmiths Association (MLA).
CEO Steve Stewart said: "We're extremely pleased to be shortlisted in the G-15 Awards and look forward to the ceremony in November. Our nomination recognises Brisant's rapid success in introducing Ultion, the top performing cylinder in the replacement door market. Within weeks of launch some of the biggest and best companies including Solidor, Polyframe, Truframe and Truemans had switched to Ultion. Ultion helps fabricators and installers sell more doors.
"The industry has had its head in the sand over cylinder locks," continued Steve. "TS007, the official specification guide for cylinder locks, collectively developed by hardware companies with cylinder lock interests, does not do what the market believes. The test is based on carrying out a specific attack, using specific tools, in a specific way for 2½ minutes. The test allows locks to be manufactured at little cost, and a TS007-3 star cylinder can be bypassed in 15 seconds. The only meaningful security test is Sold Secure Diamond where – as in a real life burglary – there are no rules. Expert MLA locksmiths use any tools, at any angle, with any force, for any length of time. If they cannot break it, the cylinder is awarded Sold Secure Diamond. MLA locksmiths tried to break Ultion for 2.5 hours and failed. It's the lock that locks!"