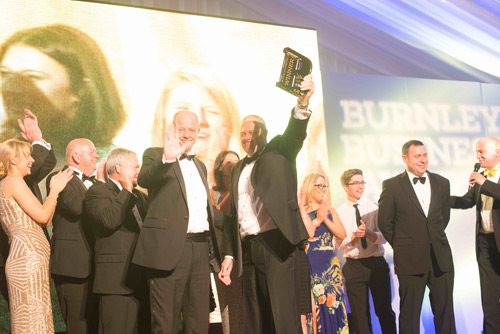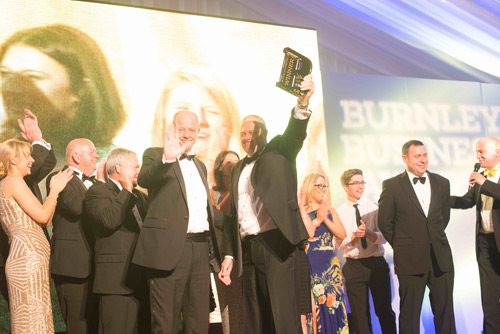 Burnley employer and UK manufacturer of PVC-U systems, The Veka UK Group, has been recognised as 'Business of the Year' at the prestigious Burnley Business Awards.
The awards ceremony, organised by Burnley Council, was held in the stunning surroundings of Towneley Hall and grounds.
The Veka UK Group's MD, Dave Jones, who was on hand to collect the award, said: "We're absolutely thrilled to have been awarded this accolade for the second time running. It is a great feeling to be recognised by our home town for the hard work of our team, not just once but twice! We are extremely proud of Burnley and the fantastic businesses here. I'd like to personally offer my congratulations to all the other shortlisted and winning companies – it was wonderful to hear so much positive news about business in our home town and celebrate it together.
"Veka has been a huge part of Burnley's manufacturing heritage for almost 30 years and since the very beginning, our ethos has been to constantly strive to see the business develop and evolve even further. Our acquisition of the £58m Bowater Building Products, brought more than 100 additional jobs to Burnley.
"We couldn't achieve the amount we do, without the hard work and dedication of our staff and we are proud to have held 'Investors in People' status for more than 20 years. A huge number of our staff have reached milestones such as 25, 20 and 15 years' service with us and we are fiercely proud of them all and our Burnley heritage.
"With lots more exciting developments in the pipeline, we're already looking forward to putting together our submission for the next Burnley Business Awards!"