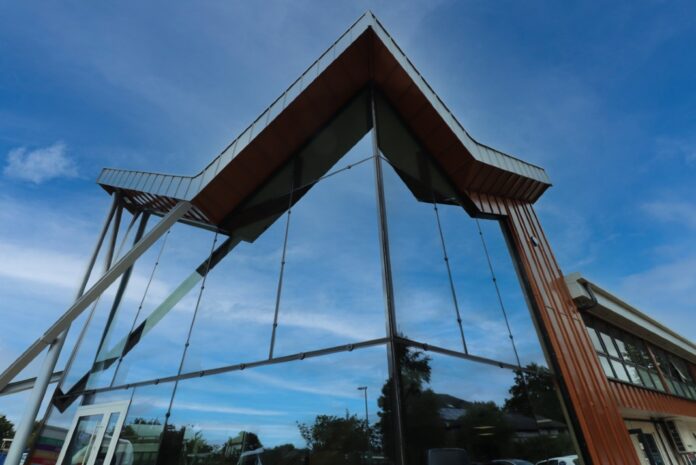 Leaders of Camel Glass are to open a state-of-the-art architectural showroom on 6 October, to mark the company's 40th year in business. The Camel Glass staff team is inviting a range of people to the grand opening, including clients, partners and friends who have contributed to the business' growth and success.
Visitors are invited to see new glass building first-hand, from 10am to 7pm, at the Trenant Industrial Estate in Wadebridge, Cornwall. Tours are scheduled to take place on the day, so that visitors can see the joinery factory that manufactures Camel Glass' award-winning Inspiration doors.
The Camel Glass team also plans to give visitors access to special offers at the event, such as 10% off all orders on the day, and goody bags for people working in the building trade or architectural profession. Customers in receipt of a recent quote from Camel Glass are to be given an additional 5% off their initial purchase on the day of the showroom's opening. Food and drink will be available throughout the day.
"It's been a long time in the making but we are thrilled to finally be opening our new showroom and celebrating our 40th year in business," said Mat Jones, managing director of Camel Glass. "This is a great opportunity for us to welcome customers into our new facility, offering an up-close insight into our products and services, with several of our colleagues on hand available for technical advice or just a friendly chat. We look forward to sharing this special day with everyone!"
For more information about Camel Glass, visit the firm's website.