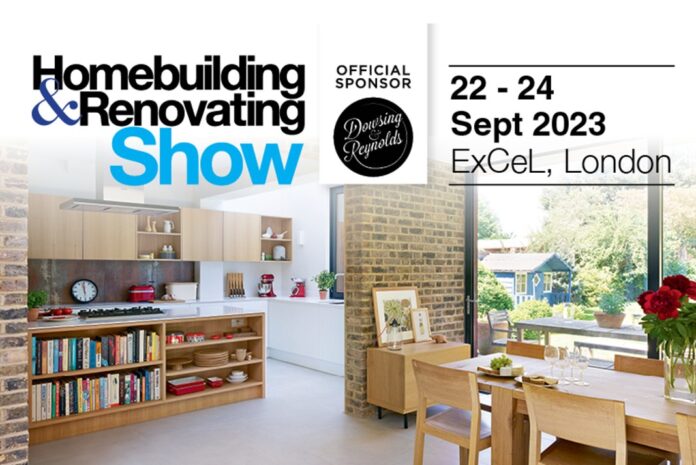 The strength of the self-build sector is delivering sales opportunities from a resilient, affluent and committed audience, despite the current tough environment and cost of living crisis – that's the view of the organiser of the London Homebuilding and Renovating Show. The show, based at London's Excel centre, is due to begin on Friday (22 September) and end on Sunday. To get two free tickets (worth £36), visit this link.
"There is a real opportunity for glazing suppliers and the businesses that support the sector to speak directly to this sustainable and committed audience," explained Nick Noble, commercial and events director for Future. "The show forms part of self builders' research into potential glazing options for their dream home, and the overall planning stage in preparation for the start of the build.
"The London Homebuilding and Renovating Show attracts visitors with an average age of 55 years who are committed to an average build budget of £151,519, and there is a real synergy between the hundreds of exhibitors that attend the show and those self builders for whom choice is the biggest factor in building a home to their exact specifications."
The London Homebuilding and Renovating Show is due to host two new masterclass sessions this year, focussed on how to improve energy efficiency in the home. These are titled:
• 'Sustainable Home Design and Construction: Moving towards net zero', which focuses on creating a low-energy, eco-friendly home starting with architectural design and siting, and
• 'Heating, Ventilation and Renewables: How to pick the right mix for your self-build project', which highlights the choice of different technologies available.
To secure your ticket to attend the show, visit this link.