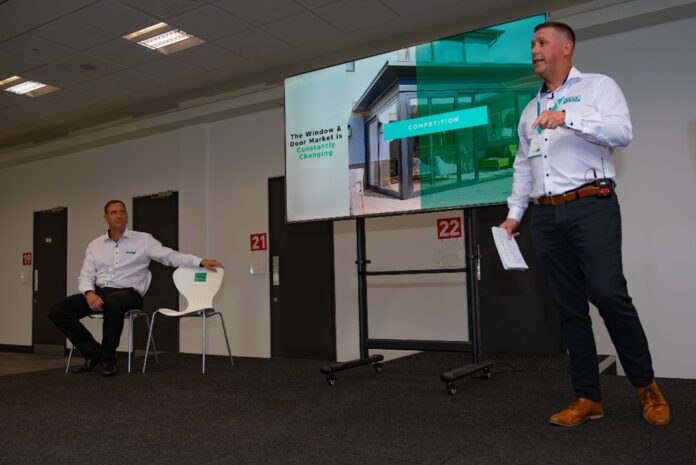 Installers gathered for the successful launch of the Silka team's SILKAselect trade partnership at the Silverstone Circuit last week. Attendees of the launch were given a presentation about the partnership as well as the chance to discuss how the collaboration can help them connect with consumers, futureproof their business and grow sales.
"While SILKAselect is, of course, about selecting eligible installers to help build the Silka
brand, its purpose is to create a community of installers who believe in our mission to deliver the future of homes, right now," said Asa McGillian, CEO of Silka. "It was fantastic to launch this exciting partnership after months of preparation, but it was even more exciting to hear such positive feedback from our guests.
"We feel SILKAselect is unique in its offering. Working with this calibre of installers means we can gather insights and adapt the support we give them based on their ever-changing needs."
The Silka team specialises in super-insulated aluminium glazing products. SILKAselect is a support package that includes product benefits as well as a partner portal, a stand-out showroom, marketing support and free, targeted sales leads. SILKAselect is marketed as offering installers 'a simple, supported and integrated solution to sell the Silka range of aluminium windows, doors and rooflights'.
To explore eligibility to become a SILKAselect trade partner, sign up to Silka's next event at Manchester's Concorde on Thursday (21 September 2023). Visit this link to book your place.