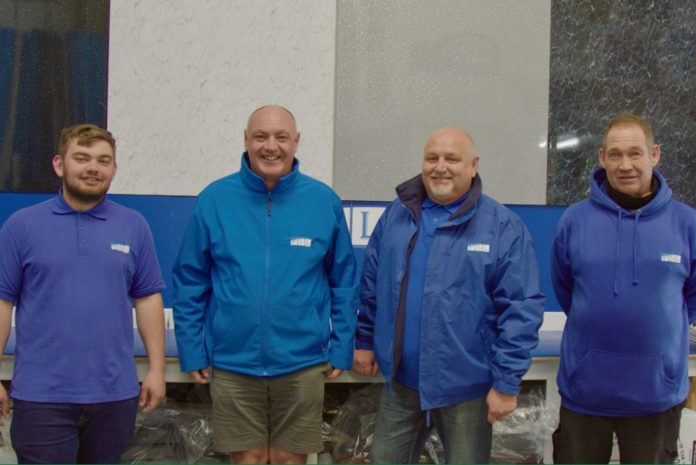 Plastics Southwest, based in the busy coastal city of Plymouth, has seen cladding sales increase by almost 50% over the last two years. With an initial stock order in September 2017, the business' cladding range has now become an important part of its wider PVC product range, and now accounts for about 25% of total sales.
With the trend for home improvements looking set to continue, the most significant increase in demand has been among homeowners who are making aspirational choices about products. People aged over 45, and retired homeowners, have been largely unaffected financially by the pandemic.
Most window installers have experienced this first-hand, seeing an increase in sales of premium products, such as foiled windows and doors, aluminium bi-folds, garden rooms and orangeries. Freefoam Building Products has also seen this trend manifesting in sales of its external PVC-U cladding range. Some Freefoam stockist customers have recorded a 50% increase in sales over the past two years. One such customer is Plastics South West.
Plastics Southwest stocks and sells the full colour range of Fortex double shiplap and weatherboard products, alongside all fitting accessories, to a wide area of the south west, including many coastal locations. Clients in these areas prefer the more subtle, softer shades that work well alongside existing render finishes. Storm Grey and Misty Grey are the most popular colours, closely followed by Sage Green and Colonial Blue.
Paul Ewings, Plastics Southwest's managing director, explained: "We are seeing a steady increase in the demand for cladding in this area. Its addition to our range has definitely helped our business grow and develop. It has helped set us apart from our competitors and gives us a product to increase our share of the RMI and DIY markets. We've also seen an increase in our customer base, so it's a win win for us."
Plastics Southwest also understands that customers need support with newer products. The business has display boards at its trade counter, to illustrate colour options. It has even used the cladding on its sales counter, to showcase how the product looks when installed.
The team at Plastics Southwest offers clients a scheduling service, to calculate boards and accessories required for projects, and has installed the Freefoam 'cladding calculator' and 'cladding visualiser' on its website. Paul continued: "We find that offering customers the help they need considerably increases our conversion rates."
External PVC-U cladding is a fast becoming the 'ultimate' home improvement product, Freefoam argues, claiming that is a great addition for PVC-U stockists to add to their range. With its ultra-low maintenance properties and its versality, it offers an instant home transformation. Cladding can be used to cover any substrate, from brick and block to render and pebble dash, and to replace hanging tiles or existing timber cladding, as well as to upgrade existing, white PVC-U cladding, perhaps with a bold new colour choice.
Colin St John, Freefoam's commercial director, said: "We've seen a huge growth in sales of cladding, and it's our customers, like Plastics Southwest, who have understood the potential and run with it who have really been reaping the rewards. External cladding is just one example of our commitment to provide building products that help our customers increase their market share and allow them to enter new markets."