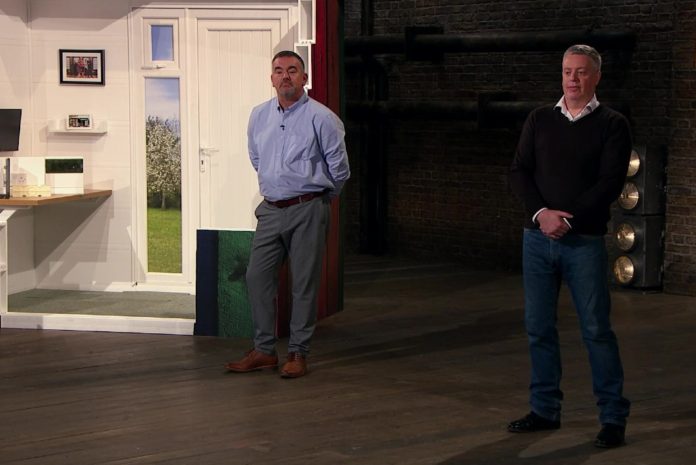 Software design company RoofWright, has partnered with the team behind Ogel, a sustainable building system that won funding after being pitched to the BBC Dragon's Den panel of businesspeople. RoofWright has created an app to enable sales of Ogel's innovative system. The episode of Dragon's Den featuring Ogel was aired on BBC One on 8 July 2021.
Ogel's system turns waste plastic into anything from houses to garden offices. What's more, the result is reusable, and can be turned into something different each time, like Lego.
"We have been developing our product over six years," explained founder Gary Giles. "A glowing endorsement, and the offer of investment from two of the 'dragons' working together, will give us the kickstart we need, as we launch across the UK."
Dave Blakeman, managing director of RoofWright, said: "As a software design company, we are regularly asked to get involved with new and exciting projects. This one really resonated with us. Our core business is the design of software for outdoor buildings such as conservatories, orangeries, extensions and garden rooms, and the Ogel product fitted naturally into that group. We have created an app to enable their customers to design buildings to their own exact requirements. It is an incredible product, and we are delighted to be associated with it."
Ogel launched with two products: Taskpod, an office designed for home-working people without the space for a dedicated room in the home, and Garden Living, a series of flexible garden buildings to enable families to maximise outdoor areas. The layout of Garden Living installations can be changed, or the building can be dismantled and transported if the owners move house.
Despite a challenging year in 2020, developing the block-like invention under Covid restrictions, Ogel managed to notch up a trio of successes: it was a finalist in the European Recycled Plastics awards; it's founder was crowned North-East Disruptor of the Year, and the hat trick was completed when the team was approached by the BBC to be featured in the 2021 series of Dragons Den.
Ogel, E3 Design and RAM Extrusion have jointly developed the system, which uses 100% recycled polystyrene as its source material. The system is marketed as the first of its kind to be globally patented. "A project of this size and scope requires wide collaboration. Luckily, we've achieved this, with a brilliant group of companies coming together to turn a good idea into a fully working, game-changing product," explained Gary.
"The system is designed to be simple, fast, light and reusable. Also, the final Ogel buildings are significantly warmer than similar structures made of wood and brick." For more information about the product, visit ogelworld.com.