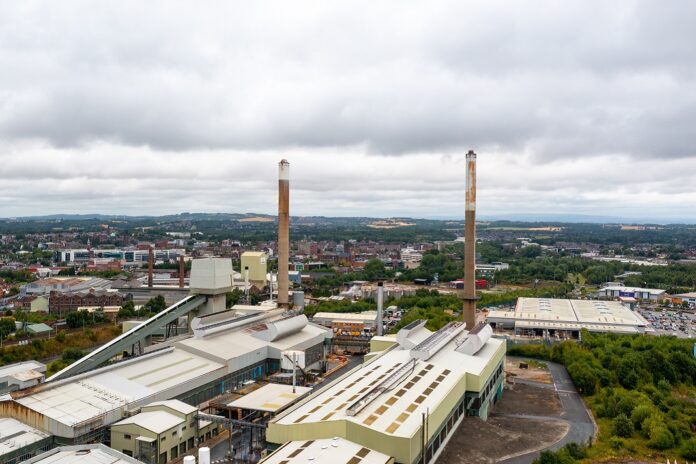 The Science Based Targets initiative has certified NSG Group's carbon pledges. This means that the glazing systems supplier's plans are expected to help with limiting the average rise of global temperatures to well below 2C from pre-industrial revolution levels. The NSG Group is set to reduce its carbon emissions by 30% compared with 2018 levels, by 2030.
NSG Group's UK subsidiary, Pilkington UK, in St Helens, Merseyside, is working to decarbonise its manufacturing operations after completing several trials of low-carbon biofuel and zero-carbon hydrogen fuels to fire its glass furnace. Pilkington UK has worked with HyNet, a decarbonisation project working across the north west, to manufacture architectural glass using hydrogen instead of natural gas. The trial established that the float glass furnace, which accounts for around half of the UK company's overall carbon emissions, can be run with significantly lower emissions without impacting product quality.
This year, Pilkington UK managed to fire its furnace on 100% biofuel, which emits substantially less CO2 than natural gas traditionally used in the sector. The fuel derived from waste materials powered the furnace in St Helens for four days. At the time, this created 165,000m² of the lowest carbon float glass ever made, business representatives have said.
Neil Syder, managing director at Pilkington UK, said: "Glass is an integral material for the construction industry supply chain so, it's essential that we decarbonise the glass production process in order for the built environment to effectively achieve net zero by 2050. Like any energy-intensive manufacturing business, decarbonisation represents a huge challenge for us to overcome. But our teams across the north west, in partnership with academics and industry groups, have made significant strides towards this goal. We're proud that, where the modern float glass process was born 70 years ago, St Helens continues to pioneer the future of the glass industry."
Additional partnerships support the firm's efforts to achieve carbon neutrality by 2050, including a collaboration with the chemical processing business C-Capture , to test the applicability of carbon-capture technology in glass manufacturing. A project with KEW Technology is set to provide on-site fuel switching at both Pilkington UK sites in St Helens. Modular gasification units are to replace carbon-intensive natural gas and reduce subsequent emissions.