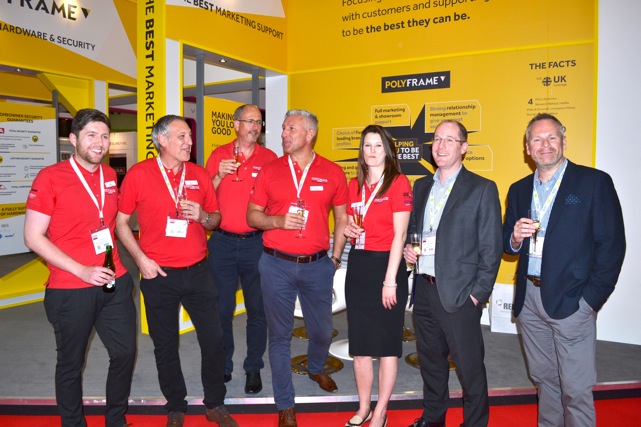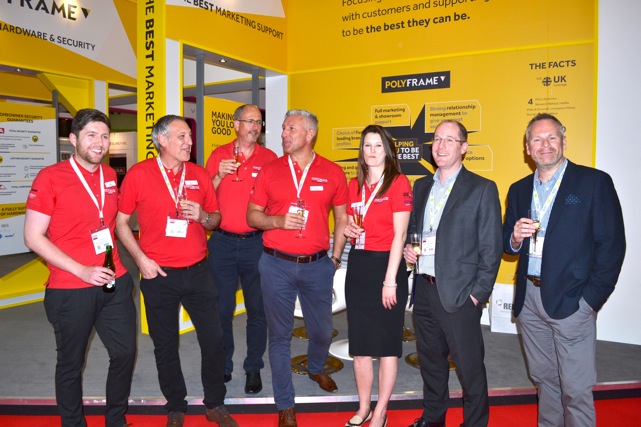 Customade Group was formally celebrating its merger with Polyframe at the FIT Show, welcoming visitors on to not one, but two stands at the show and telling them about what the enlarged, full-service group can deliver to the industry since its merger in February.
The group spread the message about its new capabilities and also impressed visitors with an array of products and brands. Real Aluminium and Atlas Glazed Roof Solutions 'dazzled' show-goers with their ranges of aluminium fenestration products and glazed roofs and talked about how they can help installers to enter into the profitable aluminium market with 'complete confidence'. Polyframe and Virtuoso unveiled some exciting products and plans for the future.
Customade Group claims it is now the biggest fabricator in the UK, with revenues of more than £100 million and a vast product range which extends across PVC-U and aluminium windows and doors, composite doors, aluminium glazed roof products, sealed glass units and specialist glazing.
John Lightowlers, Customade Group managing director, explained: "We're tremendously excited about this year's FIT Show because it's the first industry event since Polyframe merged with the Customade Group. We are perhaps the biggest name that many people may not have heard of…yet, but that's all about to change and we've been setting the scene at FIT. We have some terrific plans for the future and a team of 900 people to deliver a formidable five-year strategy. This is a step-change for the industry and we're excited to tell everyone all about what our collective ability will bring.
"We're currently repositioning ourselves within the market and rebranding the Customade Group. This enlarged group gives us a unique presence and strength within the market, delivering a complete solution for customers with strong, challenger brands behind us. The combined product portfolio of the group is unmatched by any other fabricator in the industry and we'll be working very closely with customers to help them to achieve sustainable growth. The response from our customers since the merger has been extremely positive and they're really enthusiastic about a promising future with us."