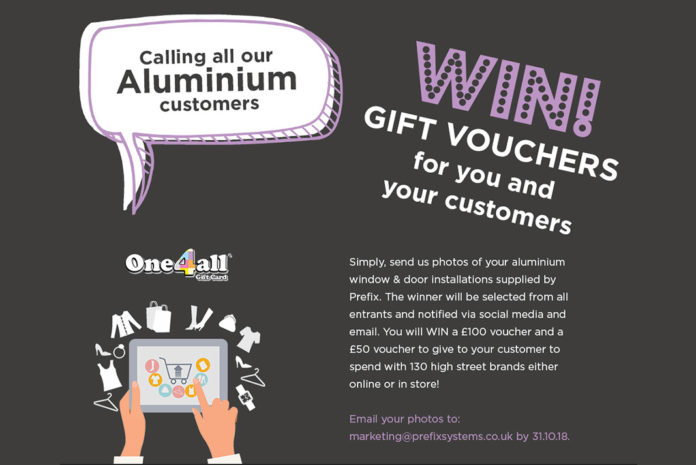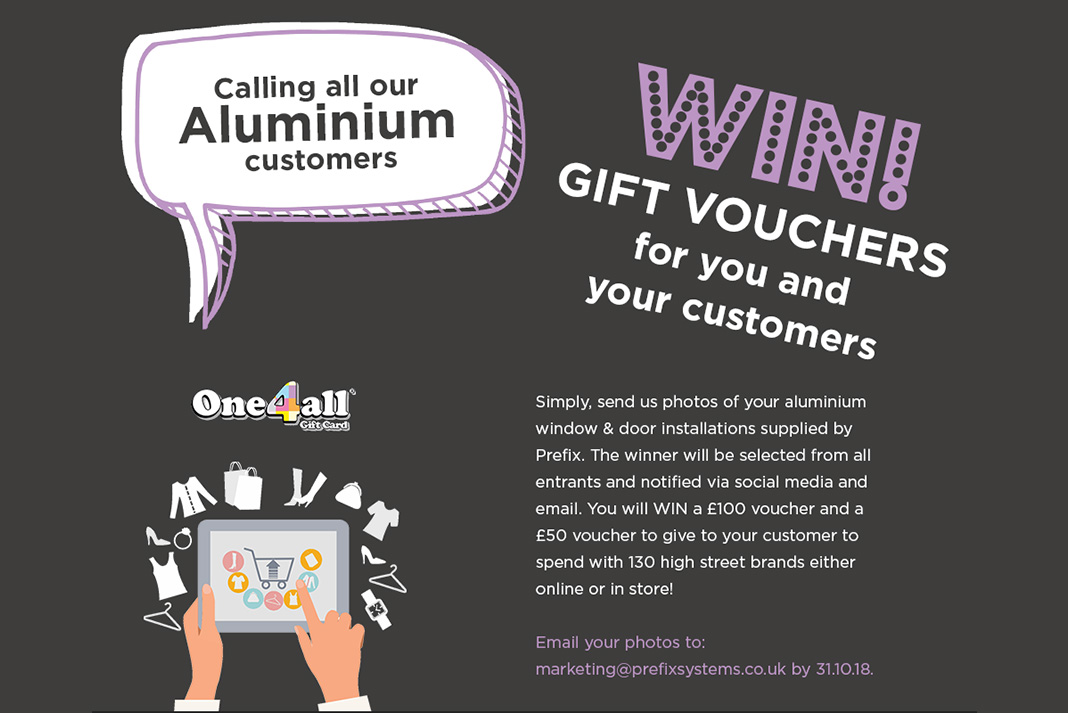 Prefix Systems has launched a new competition for customers submitting their aluminium window and door installation photos, with a promise of a voucher for them and the homeowner for the winning images.
With a dedicated and long-standing aluminium manufacturing division in South Wales, Prefix is reported to have enjoyed strong growth in this sector in recent years.
The company says it has also seen the number of projects for roof and frames together increase, as installation companies look to enjoy the benefits of single sourcing.
The competition has been launched with a view to developing Prefix's own dedicated photography library, which is already used widely in its range of literature.
The new competition will provide the company submitting the winning image with a prize voucher of £100 to spend with 130 high street brands online or in-store, along with a £50 voucher for the homeowner.
Hannah Gilrane, marketing co-ordinator at Prefix Systems, commented: "We're proud of our photography library which showcases our impressive range of glazing and roofing solutions and are always looking to add to it for the benefit of our customers. The competition is our way of encouraging customers to submit some of the great work they do to us, with an attractive prize on offer."
If you're an aluminium customer of Prefix and have recently installed some aluminium windows or doors, send your snapshots to marketing@prefixsystems.co.uk by 31 October 2018.