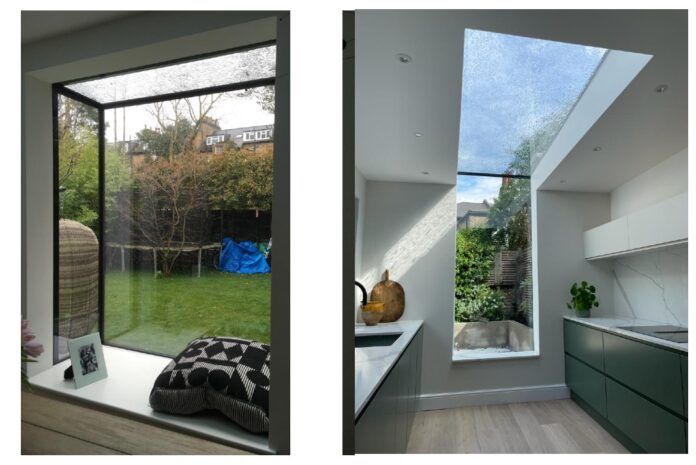 The Direct Trade Windows team has expanded the business' product portfolio by offering glass box extensions. The move is set to provide the aluminium trade fabricator's customers with a unique competitive advantage, the business' representative has reported.
"Our range of glass box extensions is customisable and available in various shapes and sizes, and can incorporate winter gardens, atriums, glass facades, balcony enclosures and glass window seats," said AJ Hassanali, director of Direct Trade Windows. "With minimal frames that prioritise thermal efficiency, they flood living spaces with abundant natural light," he added.
Another representative of the business continued: "The innovative structures are designed to completely transform living spaces, offering endless possibilities for architects and installers. Glass box extensions are crafted from durable aluminium frames that ensure longevity and strength, and can be easily paired with Direct Trade Windows' range of steel-look aluminium bi-fold and sliding doors for a seamless aesthetic appeal."
In addition to standard offerings, the Direct Trade Windows team also supplies horizon roofs, an design feature that 'seamlessly blends vertical and pitched glass with glass-to-glass joints, opening up a world of possibilities for architectural glazing projects by creating an unmatched aesthetic impact'. The company also specialises in bespoke glass structures for installation or home improvement projects, including glass window seats, full-height oriel windows, balcony enclosures, sliding windows and wrap-around balconies.
"The investment in glass box extensions has been extremely worthwhile, giving both our architect and trade installer customers a unique opportunity to enhance their projects with contemporary architectural designs while providing their customers with beautiful living spaces filled with natural light," AJ added.
"At Direct Trade Windows, we have an ongoing commitment to helping our valued customers stay ahead in an increasingly competitive market. With our unique and bespoke glass box extension offerings, we're providing not only a stunning architectural feature but a way to maintain that vital competitive edge." Read more about Direct Trade Windows online at the business' dedicated website.