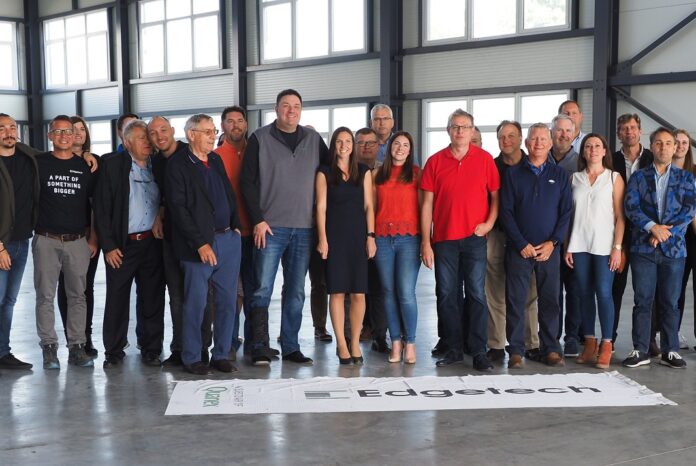 Edgetech's German facility has now been open for more than a decade, manufacturing millions of metres of spacer every year, the business' representatives have said. The facility is based in Heinsberg, North Rhine-Westphalia.
Chris Alderson, managing director of Edgetech Europe – which is a Quanex company – explained: "Establishing a permanent base in mainland Europe was a hugely important step for us and a key part of our plans for bringing outstanding warm-edge technology to customers around the world. Particularly through the often difficult economic conditions our sector has experienced since the start of the pandemic, the capacity our German facility provides has proved vital in allowing us to continue serving our customers."
He added: "I want to pay tribute to the skill and professionalism of our German employees and am confident we'll go on to achieve even greater things together in the coming months and years." Earlier this year, the business' employees celebrated the 15th anniversary of its UK facility. For more information about the business, call 02476 639 931 or visit edgetechig.co.uk.