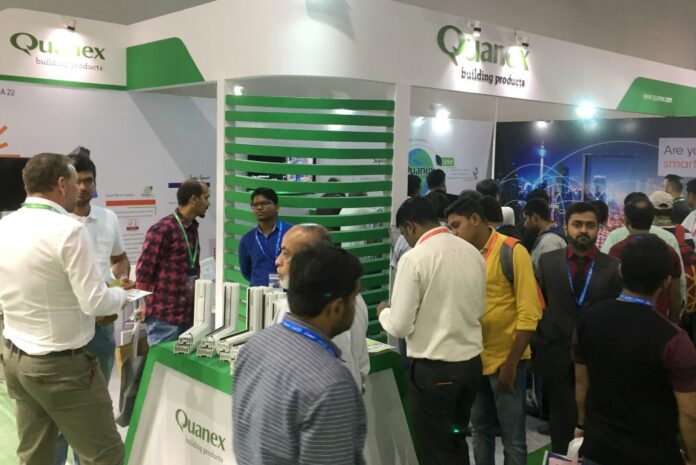 Warm-edge specialist Edgetech, a Quanex company, is to exhibit at the Zak World of Façades event this week, in Dublin, Ireland. Zak is an international conference series focussing on façade design and engineering. This will be the 88th Zak conference, and the first to ever be held in Ireland.
Over a day of talks and seminars led by experts in the field, the event will explore how the construction industry can incorporate innovative, sustainable new technologies to tackle the challenges that the sector faces. Charlotte Hawkes, Edgetech's head of marketing and CX, said: "If the UK, and countries around the world, have any chance of achieving their stringent carbon reduction targets, construction will have to become rapidly and drastically more sustainable in the decade ahead. It's therefore hugely encouraging that Zak is placing such a major emphasis on this critical issue. Events like these are a vital chance for the sector to come together, learn from each other, and collectively set a course for a brighter, more sustainable future.
"Edgetech has always been ahead of the curve on matters of sustainability, and we strongly believe our world-leading warm-edge products have a vital role to play in making the buildings of tomorrow more energy efficient. We look forward to meeting as many people as possible from across the sector, and are sure it will be a hugely successful event."
The Zak World of Façades event is to be held at the Convention Centre, Dublin, on Wednesday 6 April. For more information, visit zakworldoffacades.com.