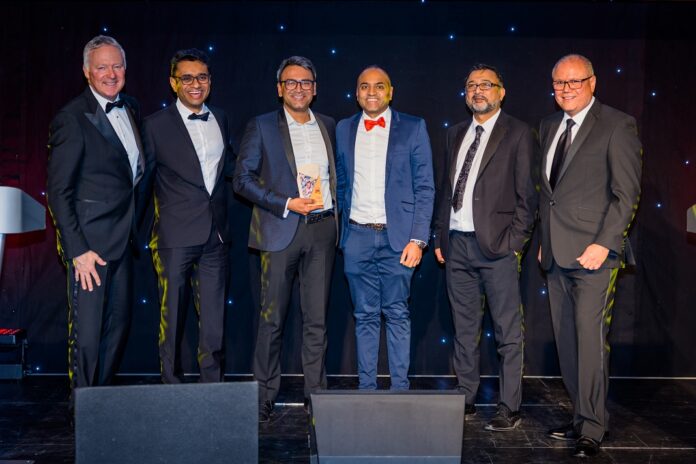 Judges of the West London Business Awards 2023 have awarded Everglade Windows its Manufacturing Business of the Year Award, for the fifth time. The ceremony took place at Twickenham Stadium on Friday 24 February, and was hosted by standup comedian Rory Bremner.
"What an amazing achievement for Everglade Windows!" said Yogesh Gopal, one of the fabricator's directors. "Winning the Manufacturing Business title for the fifth time is such an accolade and testament to the relentless hard work that our team does to deliver certainty to customers.
"Everglade Windows is truly London born and bred, having started our manufacturing journey from a garden shed back in 1980. Now, we operate from two state-of-the-art manufacturing facilities covering an area of 65,000ft2, delivering more than 1,000 windows and doors every week."
The awards judges said: "Everglade has invested heavily throughout the pandemic, alongside maintaining a growing customer base. They have retained their profits, perfected their machinery and now burst out into the post-pandemic market set to expand at speed."
Yogesh added: "It's always great to walk away with a trophy at the end of the evening. The West London Business Awards also offers amazing opportunities to network with our fellow West London business leaders."
Read more about Everglade Windows in the October 2022 edition of GGP magazine. You can also watch the business' new promotional video, below. Our report about the fabricator's fourth Manufacturing Business of the Year Award win, is here.