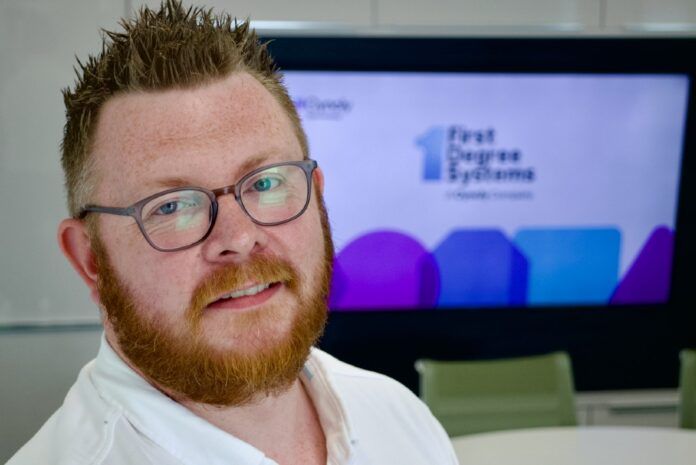 Window fabricators are taking inspiration from online businesses in the way that they manage customer relations, according to the solutions architect for Cyncly business First Degree Systems, Phil Wilson.
"One of the biggest trends that we see, is window fabricators putting more control in the hands of their customers," Phil said. "Rather than managing all customer queries over the phone, online retail companies would say: 'Please go to your portal and take a look at your documents'.
"Small but timely phone calls – such as 'can I have a copy of the invoice?' and 'what are my glass sizes?' – can be managed online. With our retail customer portal, more customers want to adopt this in our Zandi platform, which allows the manufacturer to create an account for their customer where they can log in, see any conversations, answer questions, pull up order confirmations, confirm production dates, set delivery dates and issue invoices."
The platform gives window manufacturers a lot more control, Phil argued, which not only speeds up their operations and reduces error but improves processes at the retail end. This means that window companies are not isolated from the manufacturing process, and everyone benefits from a joined up approach.
"It's really modern way of working that's become a trend of late," Phil said. "We are offering our customers the opportunity to reduce the administration overhead and make it a far more connected system.
"What we tend to find is that people are doing the right things in the wrong way. For a start, it doesn't need to be driven by paper, so something is not going to get lost under a desk or placed in the wrong filing cabinet. We can systemise their processes around how they work, and offer them a much more streamlined solution."
By moving to this online retail model of customer relationship management, the system is there to help all businesses run efficiently rather than becoming something that creates a burden in its own right, according to Phil.
"You don't want a constant, day-to-day battle with the system," he said. "We look at the processes that make our customers work well and we systemise those into our own solutions so they can adopt them without too big a change, while improving them."
To find out more about First Degree Systems' solutions visit the business' website, email info@firstdegreesystems.com or call 01283 808 042.