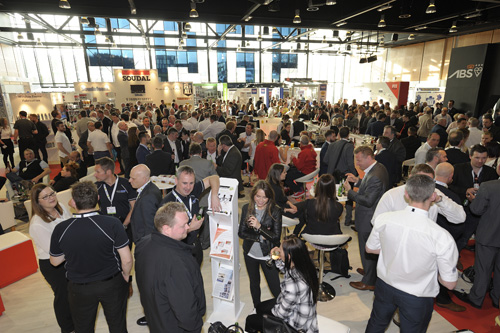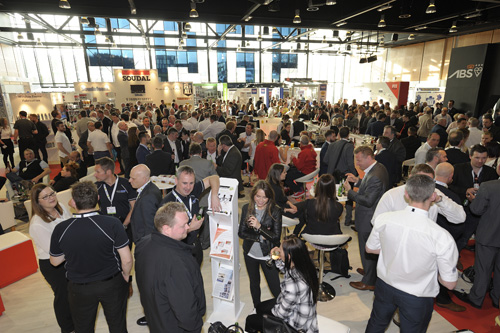 The forthcoming 2017 FIT Show at Birmingham's NEC has been billed as 'the biggest and best yet', and thanks to the late opening hours on the first day of the exhibition, exhibitors are making plans to ensure that the evening of 'BIG Tuesday' really will be one to remember.
The glass and glazing industry has always been known for its social scene, but with 'BIG Tuesday' allowing for an extension of opening hours to 8pm, visitors to this year's show will be able to 'mix business with pleasure' thanks to everything from champagne receptions to '80s themed discos, a host of anniversary celebrations and even a pub quiz and ballet dancing performance, once the exhibition begins to unwind after 5pm.
For those looking to relax after what is likely to be a very busy first day, companies such as Victorian Sliders, Veka and The Camden Group will be offering visitors to their stands the chance to 'let their hair down' with drinks and nibbles, with Swisspacer UK laying on a champagne reception; Iceni Windows serving pizza, Prosecco and beer; ECI offering an assortment of Irish whiskey and Yale Door and Window Solutions a selection of bespoke cocktails from a gin bar.
Stevenswood will be hosting a party to mark its 20th year in business, Selecta Systems will be welcoming all-comers to its 35th birthday with an '80s and '90s disco and Advance70 Ice Bar, while both Roseview and the Glass and Glazing Federation will be celebrating 40th anniversaries in style.
James Lee, director of marketing and communications at the GGF, said: "Our stand for this year will include a special 'Life Begins at 40' members lounge. The FIT Show is a perfect opportunity to celebrate our 40th anniversary with the industry, and we are looking forward to welcoming both members and non-members for a few drinks and some fun entertainment!"
The likes of Ultraframe and the Synseal Group will also be inviting guests onto their stands on the evening of Big Tuesday, while others such as RegaLead, The Georgian Bar Company and KAT UK, will all be enjoying a 'blast from the past' with 1980s themed parties.
There will also be a competitive element to the proceedings, with The Window Company Contracts (UK) announcing the winner of a Makita on-site battery powered radio and AluK challenging visitors and exhibitors alike to take on its team of 'AluK Experts' in the Big FIT Show Quiz. Sika will also be offering prizes for 'gunning out' the straightest line with one of its specialist adhesive dispensers, although visitors might be advised to attempt this before venturing onto the drinks parties elsewhere in the show!
Last but not least, OnLevel will literally be taking it to another level with performances from Dutch ballet dancer, Nathalie Hombergh, and close up magician, Robert Ellams.
The FIT Show takes place 23-25 May 2017. To book a stand contact Freya Humphries on: 07572 623457, or email: freya@fitshow.co.uk. To register as a visitor for FIT Show 2017 visit www.livebuzzreg.co.uk/2017/fit17