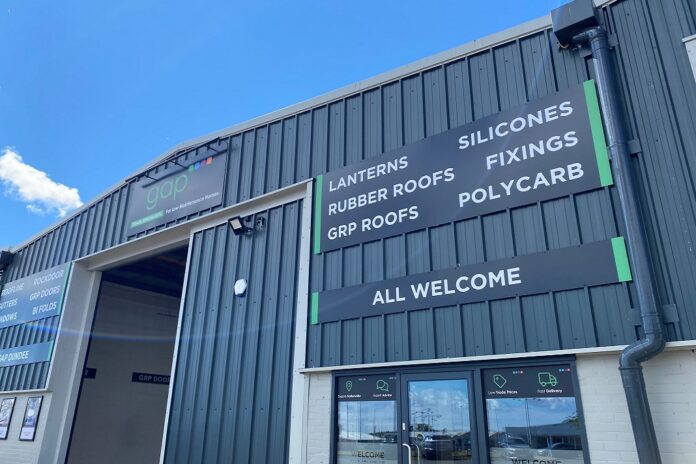 GAP has opened a depot in Dundee – its 9th branch in Scotland. This adds to the 80+ depots that the building products supplier already operates.
At the Dundee branch, GAP is set to use a new digital concept which has been successfully trialled at other locations in Deeside and Doncaster, company representatives have said. The new depot features digital screens within the trade counter to showcase GAP's products, rather than through installed sample products.
Simon Bird, GAPs managing director, said: "We've always wanted to strengthen our presence in Scotland to improve the service we provide our customers. So it made sense to open in Dundee, which plugs the gap between our depots in Aberdeen and Dunfermline.
"We are also pleased to be able to open another depot in our new format, which embraces digital communication, to allow us to show our customers the range of products we supply. This simply wouldn't be possible with a more traditional showroom due to the footprint this requires in the trade counter.
"We've invested in digital to allow us to carry more stock in the warehouse and store more windows, doors and bi-folds that our customers can collect. Now we feel we have the depot concept right at Dundee, we'll move forward faster and open more depots throughout 2022."