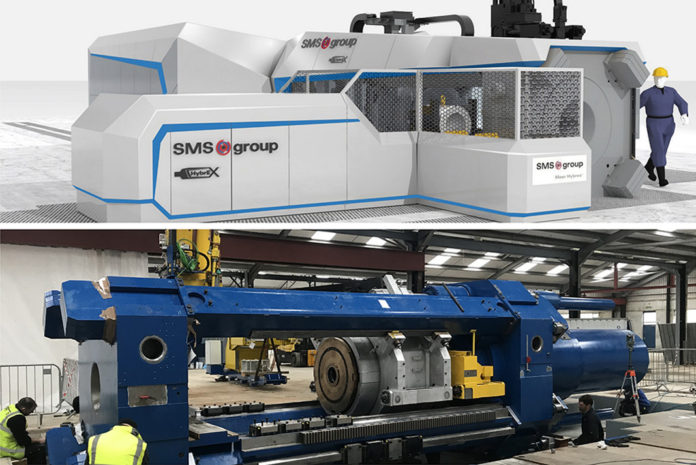 Garnalex (Garner Aluminium Extrusions) has reported that it has invested over £9 million so far in its new manufacturing facility in Nether Heague, Derbyshire. Garnalex is a new company founded by Roger Hartshorn, who is best known for founding, growing and selling two leading PVC-U systems companies, Eurocell and Liniar.
The company recently took delivery of a state-of-the-art aluminium extrusion press, weighing over 170 tonnes. The press is said to be so big that it needed a special vehicle in convoy and a police escort from the port of Hull on an agreed route, and a team of technicians from its German manufacturer to assemble in the factory.
Garnalex says it will start extruding later this year, supplying trade extrusions to aluminium companies, and then launch its own innovative aluminium window system at the end of Q1 2020.
Roger Hartshorn, Garnalex CEO, commented: "This investment is only the start of our story. We're excited about the future of aluminium – our team of top technical experts and designers have examined every aspect of the aluminium window and we're redesigning it from the ground up so it's easy to fabricate, install and sell.
"Unlike PVC-U and timber windows, which have transformed themselves over the past 30 years or so, aluminium windows are pretty much as they were in the 1980s. From the point of view of fabricators and installers, it's almost as if time has been standing still. But I've fallen for aluminium and its huge potential and have built the best window design team in the industry – we're building in to the window all the innovations and improvements that should have taken place over the last 30 years.
"Garnalex is aluminium, but not as the industry knows it. Watch this space!"