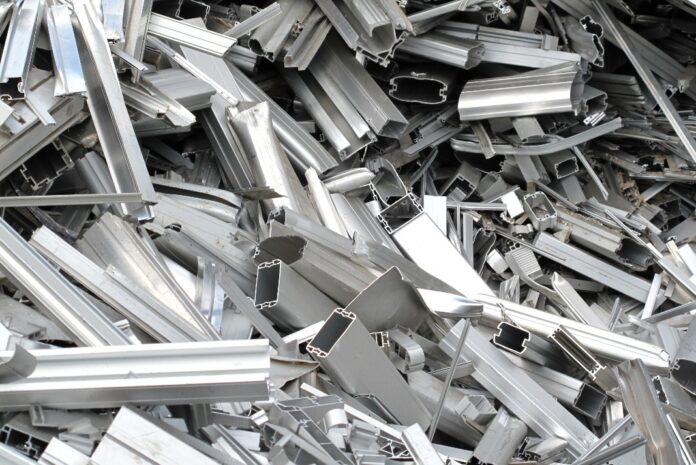 The Glass and Glazing Federation (GGF) recycling scheme has now been expanded to include aluminium alongside PVC-U. This means that GGF members across England, Scotland and Wales can now access Alutrade's aluminium recycling services for free.
The recycling scheme's extension is a collaboration between the Council for Aluminium in Building (Cab), Fensa, the British Fenestration Rating Council (BFRC) and the GGF. Alutrade is a Cab partner.
"We are all about collaboration and working with industry leaders and partners to ensure our members have access to the best products and services that can help their businesses thrive," said Anda Gregory, the GGF's chief development officer. "Expanding the free recycling scheme we offer our members to now include aluminium as well as PVC-U is an example of how we are always looking to develop and grow our offering, so that our members' businesses can do the same."
The GGF, Fensa and BFRC members can book online to have deglazed old aluminium frames and offcuts collected from site, free of charge, typically within 72 hours. Last year, the GGF partnered with CNC Recycling to offer members a similar scheme for PVC-U. The same online form can be used for both PVC-U and aluminium collection bookings.
As with the PVC-U recycling scheme, participants receive a certificate at the end of the year recording the amount of waste material they recycled, the vast majority of which remains in the industry to create new fenestration products, the scheme's organisers claim.
Members are to be paid directly by Alutrade for any aluminium collected. Alutrade is marketed as the largest and most established independent aluminium recycling company and extrusion specialist in the UK, having been recycling aluminium since 1987. Alutrade is said to recycle an average of at least 30,000 tonnes of metal every year at its aluminium recycling plant.
"We're delighted to help offer this much-needed service to GGF members, Fensa-approved installers and BFRC manufacturers," said Ed George, Alutrade's commercial manager. "Aluminium is virtually 100% recyclable, and recycling it for future use takes just 5% of the original energy needed to produce primary aluminium. So dedication to recycling aluminium brings benefits not just to the individual members using the scheme but to the credentials of the entire sector."