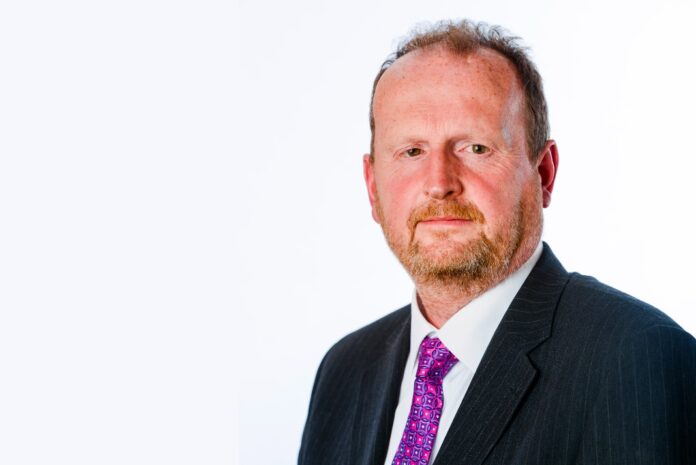 The Glass and Glazing Federation (GGF)'s MD has announced support for 'Inspiring the Future' – a campaign that aims to connect industry volunteers with local schools, so that business representatives can share details about the sectors they work in, as well as career opportunities, with school children. The campaign is led by 'Building Our Skills – Making Fenestration, Glass and Glazing a Career of Choice' alongside the Education and Employers Charity.
John Agnew, the GGF's group managing director, said: "At the GGF, we are not only fully aware of the skills shortages afflicting our industry but the implications of it at a very local level for our members, as well as the wider industry. While we recognise that it is a long-term journey, the work that Building Our Skills has started in trying to raise awareness of the industry amongst school age children is something we want to be fully supportive of, and that is why we have committed the energy of the GGF to get behind it."
He added: "We will be working with Building Our Skills at all levels, nationally and regionally, to give the fullest support, and we will be encouraging our membership to get involved as volunteers where they can." Building Our Skills' representatives view the campaign as key in helping to acquaint school-age children and their teachers with the fenestration, glass and glazing industry.
The campaign aims to connect volunteers to state primary and secondary schools via the Education and Employers match-making platform. Volunteers are asked to give just one hour a year to the programme, although they can choose to do more. Interested people can register their interest on the Building Our Skills website and complete a simple application form. Participating teachers should then see details of local volunteers, and then invite them to talk at their school.
Mark Handley, Building Our Skills' partnerships manager, added: "I want to say a big thank you to John and the team at the GGF for committing their support to the Inspiring the Future campaign. It is great to have an organisation of the size and standing of the GGF alongside us.
"We're now well on the way to achieving our primary objective of securing 50 industry volunteers. The support of the GGF and its membership will help accelerate that process.
"I'm very pleased with the response to the call for volunteers to date but I would like to encourage the whole industry to fully acknowledge the need for us all to do something to help raise awareness of the industry amongst those who may become its workforce of tomorrow. I would urge as many people as possible to get involved." Read more about the Inspiring the Future campaign here.