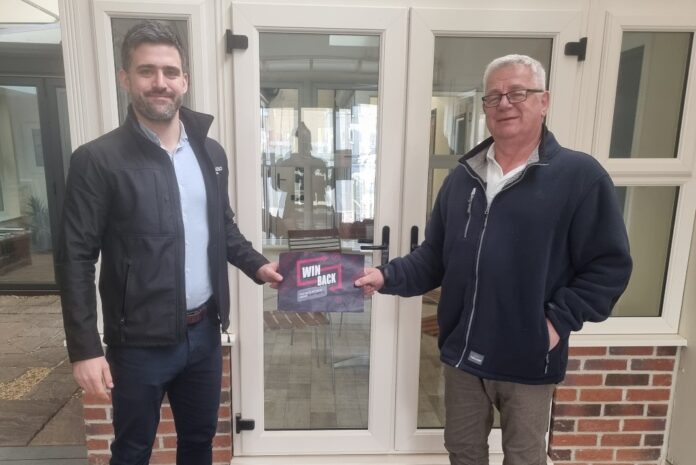 Leaders of the Customade Group have named four installation business as the first winners of the group's Win-Back Prize Draw. Representatives of the four installers have each claimed cash prizes of up to £1,200. The first prizes were claimed in April.
Winning business representatives have ordered a product from one of Customade's brands: Atlas, Polyframe, Real Aluminium and Virtuoso Doors. Leaders of the fenestration business have given away an order for free, every month.
The winning businesses so far are:
• Atlas – Roof Depot (Optagon), Coventry
• Polyframe – Emerald Home Improvements, Derby
• Real Aluminium – GFD Trading, Stockton-on-Tees, and
• Virtuoso Doors – G Ramage and Sons Windows, Newcastle upon Tyne.
The cashback amounts ranged from £441 to £1,258. "This proves that the bigger your order, the more you can win," said Customade's representative.
The prize draw is still open. Simply place an order as normal, at any point throughout the month. On the last day of each month, a customer is to be randomly selected via the prize draw to receive one of their orders for free. Products and systems from Polyframe, Virtuoso Doors, Real Aluminium and Atlas, are all part of the competition.
"Whatever the customer needs in aluminium doors, windows or glazed roof systems and in aluminium, PVC-U or composite, they have an even bigger choice to win big," according to Customade's representatives. Visit customade.co.uk or call 01453 707 272 for more information.