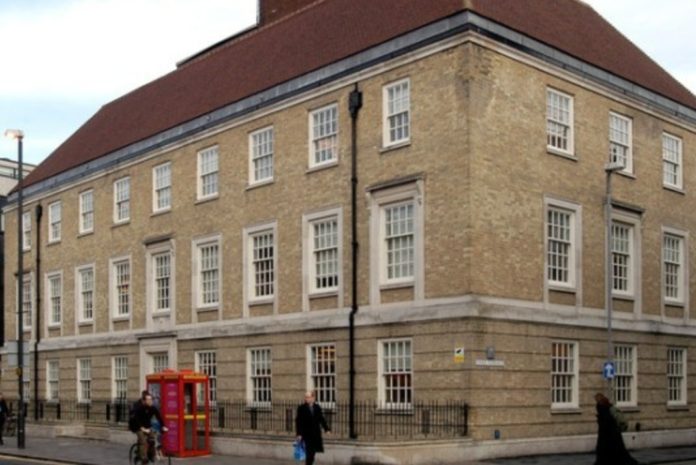 Foam sealant tapes and a thermal insulating and load-bearing bracket support system, all from ISO Chemie, have been specified for a 'world first' sustainable office retrofit in Cambridge. The project is the first to have retrofitted windows installed as part of an office refurbishment aimed at ensuring compliance with some of the lowest emission standards in the world.
Winframer units and ISO Bloco tape are due to be installed at the University of Cambridge Institute for Sustainability Leadership (CISL)'s Entopia Building, to bring the property in line with current zero-carbon Passivhaus and Building Research Establishment Environmental Assessment Method (BREEAM) energy efficiency standards. The 1930s-built Entopia Building is currently being transformed into an ultra-low-carbon sustainability hub designed to provide a new home for CISL. The CISL connects Cambridge's academic and innovation communities with the university's network of companies aimed at developing solutions for global sustainability challenges.
ISO Chemie has partnered with Internorm windows for the project, which will see Winframer prefabricated installation frames fitted internally around 50 windows, enabling them to be supported independently from the face of the wall. Winframer can accommodate cavities up to 250mm.
Impermeable to driving rain at a minimum of 1,000Pa and 66% more reliable than most conventional joint-sealing tapes, ISO Bloco promises to provide a longer-lasting window seal and installation compliance to BS8313-4:2016. The tape offers an internal airtight seal that has been tested at 1000Pa pressure difference (20 times more than the UK building regulations require) and gives less than 0.1 m³ of air loss while offering a U-value of 0.55 and sound reduction by 63 dB. ISO-Connect Vario SD humidity regulating foil has also been specified for additional, year-round, high-performance sealing and improved UV resistance.
Andy Swift, ISO Chemie's sales and operations manager for the UK and Republic of Ireland, said: "This is the first time we are aware of that an office retrofit, rather than new build, is being carried out to the lowest emission standards anywhere in the world. So this is another world first for our products, which are ideal for high-performance installations that must deliver long-term energy efficiency. Passivhaus and BREEAM are as good as it gets when it comes standards of efficiency and are products are certified."
Winframer brackets can bear heavy window loads to provide a reliable support frame. Installation is quick, with windows attached directly and secured mechanically, using either standard fixing screws or fixing lugs in the usual manner. A hinged insulation core combines with the composite wood structural bracket to become an integral part of the overall wall structure, providing compliance with window energy saving regulations (EnEV) and the RAL quality assurance association.