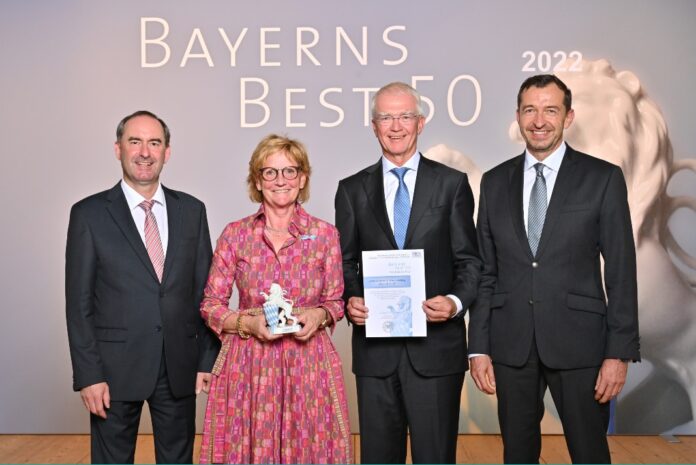 The Bavarian Ministry of Economic Affairs has awarded a "Bayerns Best 50" award to the German skylight manuafacuter Lamilux, for the fifth time. At a ceremony on 26 July in Schleißheim Castle, Hubert Aiwanger, minister of economics, presented the award to Lamilux's two managing directors: Drs Dorothee and Heinrich Strunz.
One criterion of the "Bayerns Best 50" is an above-average increase in turnover and number of employees. , From 2017 to today, the number of Lamilux employees has increased from 895 to more than 1,250 employees, according to representatives of the business. In terms of turnover, the trend has also been steadily upwards, the business has reported: from €263min 2017 to €293m in 2020 and €335m in 2022.
Another decisive factor for the award is in-company training. At Lamilux, the focus is on a sustainability-oriented training concept called "Education for Excellence". Leaders of the company have said that its goal is to sustainably support trainees in their personal development and to make them strong for their professional and private lives.
Dr Heinrich Strunz, managing partner of the Lamilux Heinrich Strunz Group, said: "The award motivates us to keep growing in the future. It encourages us to always look for new ways to create jobs and to further strengthen the training and further education of skilled workers."