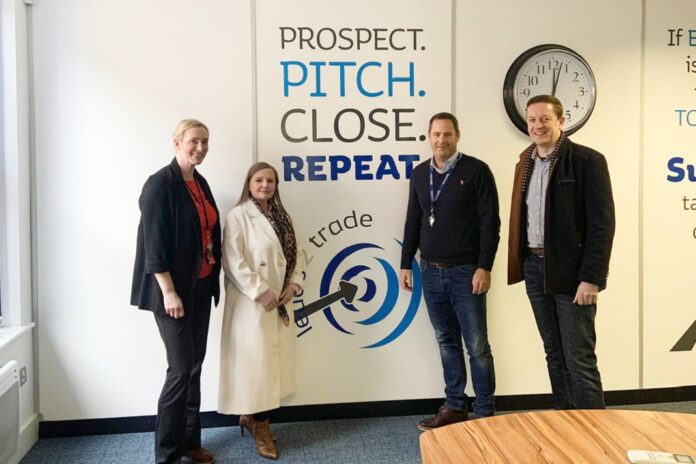 This year, the staff team of Leads 2 Trade has opted to support the Ricky Casey Trust, a charity that aims to raise awareness about rare subtype renal cancers. Kicking off the fundraising effort, a team from the Stockport-based provider of double-qualified sales leads is to take part in the Great North Run (also known as the Manchester 10K) run on 21 May. Staff from Leads 2 Trade have also agreed to take on the Saddleworth Three Peaks Challenge this year.
The Ricky Casey Trust is a charity close to the heart of Leads 2 Trade's cofounder and director, Andy Royle. He said: "An old friend of mine who I grew up with, went to school with and played football with and against was sadly diagnosed with a very rare form of terminal cancer in 2019. He sadly passed away a short time after, and his widow, Nicola, has since set up this charitable trust in his name.
"It's the first time we have ever nominated a formal charity of the year. It will be great for the team to raise as much money as we can through the Manchester 10K, the Three Peaks Challenge, and any other smaller fundraising we do throughout the year."
The Manchester 10k is a fast and flat route around the city. The event is now in its 20th year. The Saddleworth Three Peaks Challenge is a 15-mile circular walk on the Saddleworth Moors. The route encompasses 'the Indian Head' (Dovestone Reservoir), the Pots and Pans walk and Wharmton Hill.
"The team will have its work cut out," Andy continued, "but it will all be worth it to help support the worthwhile work of The Ricky Case Trust." The team's fundraising efforts have already exceeded £250. To donate, visit the team's GoFundMe page.