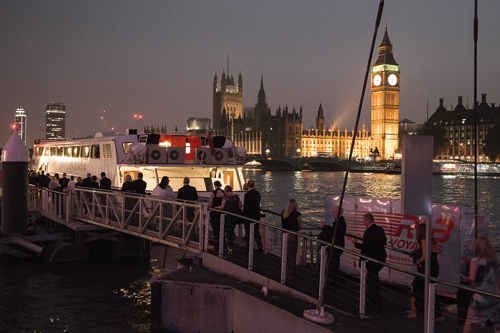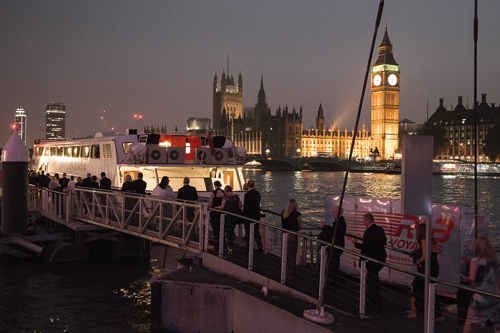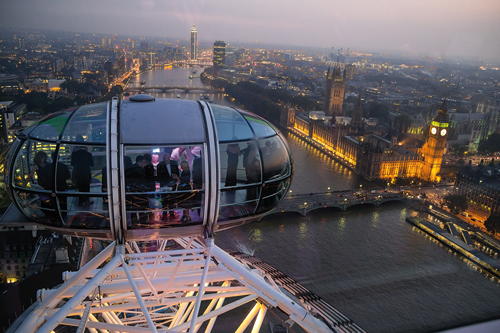 Conservatory Outlet reports that a 'fantastic time' was had by its network partners at its annual social event, which saw more than 80 people gather in London for a celebration with a 'retro feel'.
After Belton Woods in Lincolnshire in 2014, and Carden Park in Cheshire the year before, the organisers wanted to do something different for this year's get-together, and the event's itinerary was kept secret in order to surprise the guests.
"It was a vintage affair from start to end," said Conservatory Outlet joint managing director, Greg Kane. The party was made up of owners and directors from the network's retail companies, as well as their wives/husbands and partners.
The guests stayed at a West End hotel and were collected on Saturday by a vintage Routemaster bus for a brief tour of London, before they embarked, in four private capsules of the London Eye, on a champagne reception at altitude.
Having enjoyed the spectacular views over the city skyline at twilight, the group boarded the Silver Barracuda, an art deco boat, for a private Thames cruise full of retro charm with good music, excellent food and top-tier, magical entertainment.
Greg said: "These events celebrate our retail partners and provide them with a relaxed atmosphere to catch up with their network peers. It was an extraordinary weekend, with first class company – like-minded people that have similar visions both in business, as well as outside of it.
"We're one of the very few lucky companies in our industry to be able to connect with all of our customers at social events that bring everyone together for a good time. One of the most fundamental trademarks of our business is area exclusivity for each member, which means there is no conflict of interests between our retail partners, and no competition, only collaboration. It's a great feeling."