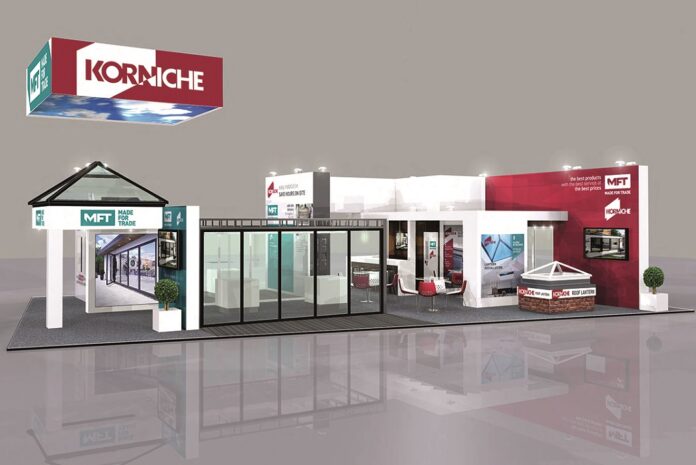 Made for Trade (MFT) officially revealed new branding and a refreshed corporate identity on 10 May at Fit Show 2022. The rebrand follows the manufacturer's release of a new image and branding for the Korniche product line last year.
Featuring an angular typeface and design elements, the new look sits hand-in-hand with the revitalised Korniche brand. Though the company is firmly established, having benefitted from more than four decades of experience within the fenestration sector, the business aims for its dynamic new look to present a reinvigorated image, to re-establish the brand with MFT's current audience.
Intended to drive the name forward and become quickly identifiable to consumers, the refresh capitalises on the success of the Korniche product range. It is set to further maximise sales for trade customers, cementing the business as a trusted 'go-to' company for glazing, whilst enforcing MFT's award-winning ethos of 'the best products with the best service at the best prices'. The team hopes that the rebrand will enable MFT to be sought out by name alone.
Along with bringing in experience from the automotive and motorsport world, MFT's recently announced recognition of rigorous ISO9001 quality certification applies new standards to the glazing industry. The new-look logo and branding will be introduced across digital and physical platforms from June 2022.