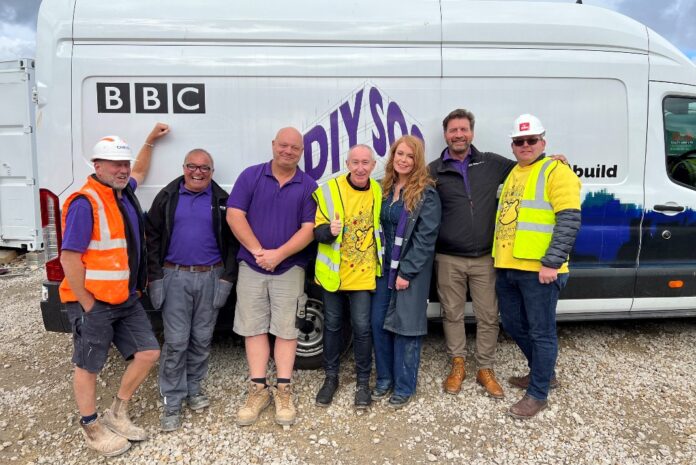 Northern Building Plastics (NBP) has donated products for the BBC's DIY SOS Big Build special TV programme, which is in aid of Children in Need as well as the Leeds-based charity, Getaway Girls. The charity helps empower young women and girls to lead safe, healthy and fulfilled lives by improving their mental health and building both confidence and self-esteem.
When local tradespeople and suppliers were asked to donate time and products to help on the project, NBP donated underground drainage, soffits, fascias and rainwater goods to help get the build over the line in just 13 days. Staff of the Getaway Girls charity now have a space that houses offices, a creche, a music studio and counselling rooms, as well activity spaces and a new garden.
Judah Wilson, CEO at Northern Building Plastics, said: "With our head office being in Leeds, it was fantastic to be able to help out a local charity like Getaway Girls. We've also donated a lot as a company to Children in Need this year.
"The work that the DIY SOS team do is incredible. It's amazing to see another example of how they are helping the local community. This project will transform the lives of so many young girls and women around Leeds. It was a no brainer for us to contribute."
On the final day of the build, the charity's director, Flavian Docherty, praised local companies for their generosity. He said: "It's fantastic that people gave up their time for free, especially at the moment. Obviously people are struggling, and I think it's amazing they're doing this. We just want to say thank you."
The presenter of the popular show, Nick Knowles, echoed Flavian's statement and spoke highly of the companies and people who donated. "It's a health check for the community," he said. "How is your community? Will people come out and help if they get the opportunity? The answer is yes. Wherever we go in the country, that's true. For the audience, it can be really reassuring to know that there are a lot of good people in our society who do want to help."