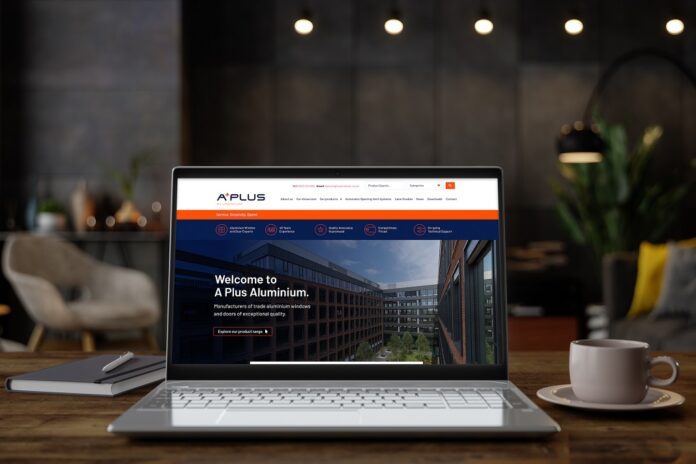 Leaders of A Plus Aluminium have launched a new website for the brand. The updated website is reportedly more responsive and faster to load, delivering an improved user experience. A Plus supplies products to trade, residential, installer and commercial markets.
Jon Palethorpe, codirector of A Plus Aluminium, said: "Our website is a central part of our sales and marketing. Like many B2B businesses we use it as a hub – a go-to for product information and service offerings. While our old website still served a purpose, it was dated and simply not cutting it in this instant access digital age."
Highlights include a 'book an appointment' function for the company's new showroom, and better navigation for trade, residential and commercial website visitors. The design is based on new corporate branding that was soft launched during the Covid-19 pandemic and features an orange accent colour for signposting and influencing users, business representatives have said.
Jon added: "Now it is live, the website will be populated with new information on products and services regularly, including updates on lead times. The second block on the homepage is divided into three areas – trade, residential and commercial – which are clearly titled and with a brief description. From here, users can click through to the relevant product listings. This is also achievable through the main menu. Alternatively, they can choose to view our whole product range."
The website features 14 products categories, including aluminium front doors, aluminium sliding doors, curtain walling and rooflights. Automatic opening vent systems are listed separately in the main menu, due to a higher demand, the business' representatives say. The information and images have been updated across all product pages, with support from the system suppliers.