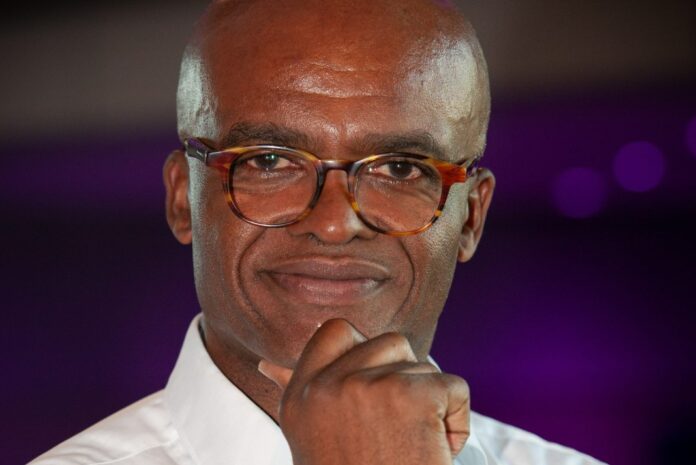 Guests of this year's Glazing Summit dinner are to hear from the athlete Kriss Akabusi MBE, who is set to deliver a high-energy after-dinner speech following the glazing industry's day conference. The former Olympian is a sought-after and inspirational business speaker, according to the event's organisers, due to his experience both on and off the running track.
Having won three Olympic medals, a gold medal for the 400-metre hurdles at the 1990 European Championships, and having been part of the gold-medal-winning 4×400 relay team at the 1991 World Championships, Kriss well understands what it takes to be a champion, and how to perform under pressure. After his athletics career, Kriss' big personality landed him key TV roles, including a full-time position as copresenter of the BBC's popular childrens' show, Record Breakers.
For more than 20 years, Kriss, who is also an accredited personal coach, has given keynote speeches and facilitated training workshops in the corporate arena. He also works with executives and senior managers to help them identify and achieve their business goals.
Andrew Scott, founder of the Glazing Summit, said: "We want our dinner guests to not only have a wonderful fine dining experience but to leave inspired. I am delighted to welcome Kriss Akabusi.
"By combining his experience of self-motivation and attainable personal development, Kriss is sure to deliver a rousing speech in his own unique, inspirational and engaging style. Our guests are in for an absolute treat."
The Glazing Summit dinner is scheduled for Tuesday 18 October in the Edgbaston Banqueting Suite. It is set to unite more than 200 of the glazing and home improvement industry's senior leaders for a champagne reception and four-course gala dinner.
Delegates are welcome to attend the Glazing Summit, the dinner or both. But spaces are limited. To find out more, or to book, visit glazingsummit.co.uk/dinner call 01934 808293 or email hello@glazingsummit.co.uk.