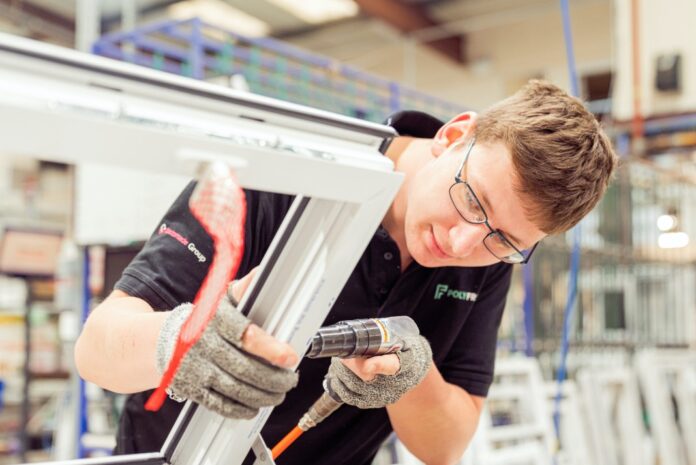 Polyframe has reported that it is prepared and ready to meet the updated building regulations following the step-change in requirements that came into force on Wednesday 15 June. The PVC-U window and door fabricator is part of the Customade Group, and has worked with its profile manufacturers (Rehau and Duraflex) to ensure that completed windows will achieve an 'A' rating for energy efficiency and a U-value that meets the standard requirements of Part L. New Yale trickle vents are now fitted to all profiles to satisfy the Part F requirements for ventilation.
Additionally, Polyframe has developed guide as to how its products meets the new regulations, including compliance declarations for Rehau and Duraflex profiles for refurbishment and new-build projects. The guide is reportedly easy to read and is available to customers and installers online at polyframetrade.co.uk.
Phil Walker, Polyframe's managing director, said: "As a responsible manufacturer we take the changes in regulations seriously and have been working to make sure each product we supply to customers is compliant. Our Rehau and Duraflex profile systems come with parts L and F compliance declarations for the refurb and new-build market, offering installers the confidence that they are using products and systems that meet and exceed the new regulations."
For help and advice with negotiating the new building regulations and installation expectations, the business advises that you contact your window and door manufacturer. For more about Polyframe, visit its website.