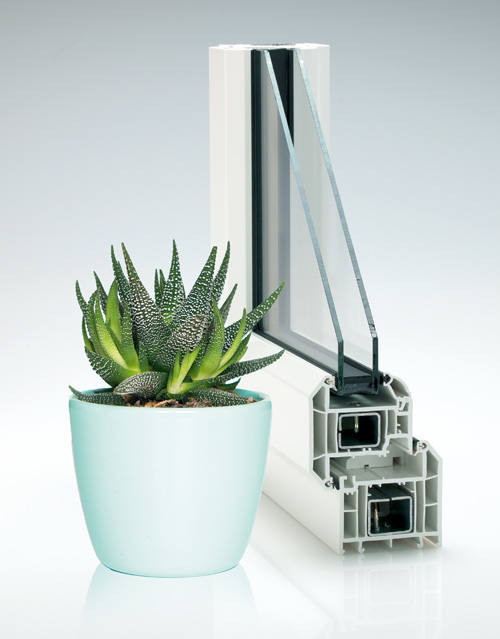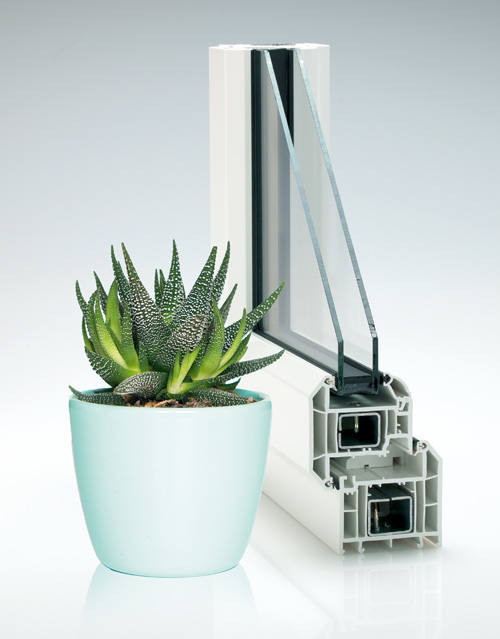 Euroglaze has announced that it has become one of the first trade fabricators to start manufacturing windows using Rehau's new co-extruded Total 70 profiles, which use a virgin skin around a 100% recycled core.
The Barnsley based company says that, in the wake of Blue Planet II and the ongoing furore around the use and disposal of single use plastics, it is delighted to be able to promote a positive plastic recycling message out to its customers.
Managing director, Martin Nettleton, commented: "From the perspective of a PVC-U trade fabricator, Rehau's switch to a sustainable co-extruded core for profiles in its Total 70 range couldn't have come at a better time.
"We know that retail buyers are increasingly questioning the choices they make with regard to all types of plastics, but, as has been demonstrated by Rehau's investment in the PVC-R facility to recycle its own frames, the PVC-U window industry is actually way ahead of other sectors when it comes to recycling.
"We've created a brand new marketing campaign to promote that sustainability message to the trade, and we will be helping the stockists and installers who buy from Euroglaze to pass it on to environmentally conscious retail customers. We want everyone who buys our frames to understand that not only are they made from recycled materials, but that the material they are made from can be recycled up to 10 more times as well."
What is particularly reassuring for Euroglaze is Rehau's guarantee that the quality and performance of the co-extruded Total 70 profiles is entirely comparable with 100% virgin material. Martin added: "The product has all the same performance characteristics as its less environmentally sound predecessor which had just 10% recycled material in it, and it passes through all our machinery in exactly the same way.
"We are confident that it will give us and, just as importantly the companies who buy from us, a great opportunity to win new business."