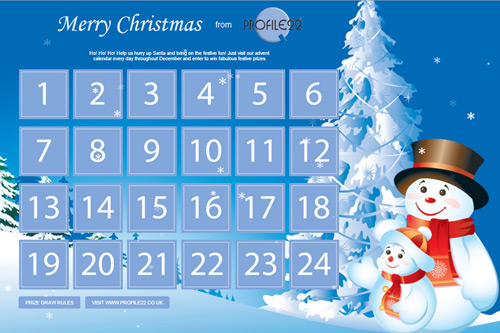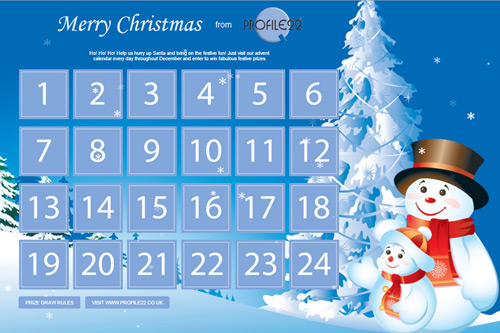 Profile 22 says Christmas will be a bit more special for a few of its customers – thanks to the return of the company's Advent Calendar Prize Draw.
Champagne, hampers, brandy, vouchers up to £100 and many more festive goodies are all up for grabs with a new winner every day until Christmas Eve. The draw is free to all Profile 22 fabricators, installers and commercial clients and in seven days, is said to have already more than doubled its entries from last year.
"The Advent Calendar Draw has been brought back by popular demand after proving such a success last year," said Profile 22 commercial marketing manager, Wendy Fenney. "Several customers told us that they had a lot of fun taking part and, for us, it was great to wish our fabricator, installer and commercial customers alike a happy Christmas in a way that's a bit different."
The 2014 calendar received over 2,500 prize draw entries as well as record customer engagement levels.
And that's not the only way Profile 22 is getting into the Christmas spirit. Together with their Epwin Window Systems colleagues, staff are supporting three very deserving charities by donning Christmas jumpers and doing their bit for Text Santa on December 18 in aid of Macmillan Cancer Support, Make-a-Wish UK and Save the Children.