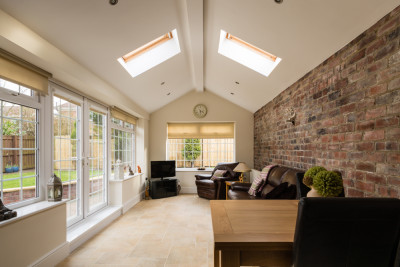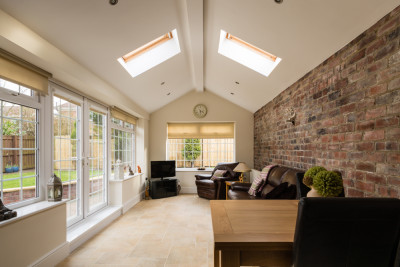 A new piece of research has revealed more about how homeowners and renters use their conservatory space and the company behind the study is now calling for UK homeowners to explore the wider potential of their conservatories.
www.Web-Blinds.com polled 2,583 adults aged 21 and over for the study, all of whom either rented or owned a UK property with a conservatory.
Participants were initially asked if the fact the property came with a conservatory played a large part in their decision to purchase or rent the home, with the vast majority (72%) admitting the extra space was a key influencing factor in going ahead with choosing their home. Of the remaining individuals, 17% revealed that they would've ideally liked more garden space with the home, and 11% stated that they would've chosen to live in their house regardless of whether it had a conservatory or not.
Next, all those taking part were asked to reveal what they currently used their conservatory space for, with the most common answers revealed as follows:
1.       A dining room – (41%)
2.       A separate living room – (28%)
3.       A playroom for children – (11%)
4.       A home gym – (6%)
5.       A pet/animal room – (4%)
Of the more unusual answers given to researchers, 2% of participants revealed they used the space as a home office, with another 2% utilising the space as an additional bedroom. Three people had invested in blackout blinds and projectors in order to turn their conservatory into a home cinema room, and one person had turned their large conservatory into an indoor swimming pool.
Kirsty Martin, spokesperson for www.Web-Blinds.com, said: "Here at Web-Blinds, we are no strangers to designing and manufacturing made-to-measure conservatory blinds for a whole host of different reasons, and as a result we want to encourage all UK homeowners with conservatories, as well as those planning to build one, to 'think outside the glass' in terms of how they can best use the extra space.
"We are witnessing an increasing number of customers requesting large white blackout blinds for using with projectors to create a cinema room in their conservatories, which is a great money-saving alternative to expensive trips to the cinema trips during the summer holidays! We have also solved the problems of many customers who previously felt that their conservatory was too exposed at times – fitting made-to-measure blinds. The possibilities and options for conservatories in 2016 really are endless!"