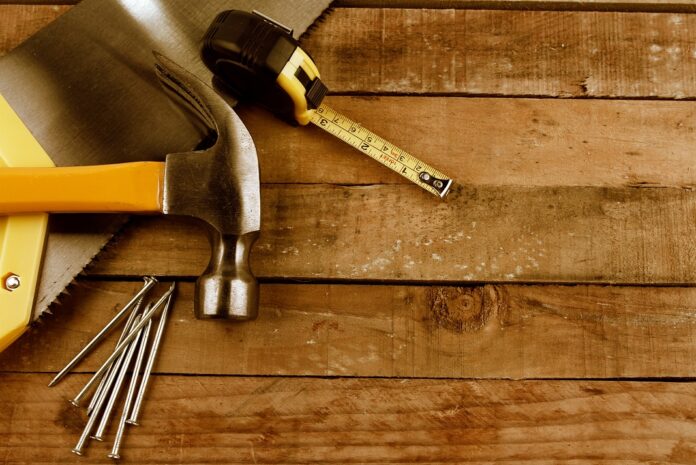 Windows are the 8th most popular home improvement for 2022, according to a report conducted by Rated People. The home improvement platform has analysed where demand is increasing the most and has advised on the ways in which tradespeople can capitalise on high demand whilst futureproofing their business. Rated People analysed more than 800,000 home improvement jobs on its platform posted by homeowners around the UK to create its 2022 Home Improvement Trends Report.
The most in-demand home improvement jobs
Painting – 38% (of UK homeowners want to do this this year)
New carpet – 21%
Garden landscaping – 19%
New bathroom – 14%
New wooden flooring – 12%
New kitchen – 11%
Tiling – 11%
New windows – 11%
Creating multifunctional spaces – 11%
Building an outdoor entertaining area – 9%
New roof – 8%
Creating a home bar – 7%
Adding an extension – 7%
Loft conversion – 7%
Adding a garden room – 7%
Trades that had the biggest spikes in demand
Requests for driveway pavers shot up by 73% in just 12 months. Painters and decorators had 61% more enquiries from homeowners when compared to the year before, and demand for traditional craftspeople increased by 53% in 2021. Bathroom fitters, builders, stoneworkers, plasterers, kitchen specialists, roofers and cleaners also made the top 10 list of trades that have seen the biggest boom in demand.
Where demand has increased the most
Llandrindod Wells, in Powys, saw demand increase by 131% in 2021 – the biggest rise in the whole of the UK. Two other locations in Wales also make the top 10: third-place Llandudno saw demand go up by 76%; demand increased by 66% in seventh-place Swansea.
Many coastal areas feature in the top 10 too. Towns and cities that have seen demand increase the most include Torquay and Brighton, likely because so many homeowners relocated to areas away from big cities to claim more space.
How tradespeople can capitalise on surging demand
The home improvement boom of 2021 doesn't appear to be slowing down any time soon, according to Rated People's report. 86% of tradespeople say they're 'very busy' this year. So, to capitalise on the opportunities brought about by plentiful demand, many tradespeople are optimising their businesses for the short term, whilst also futureproofing their operations.
Almost half of UK tradespeople (45%) say they're investing in new tools and vehicles this year. Many are also focusing on marketing and promotion. One in three (30%) are improving their website and social channels. One in four (27%) said that they are investing in marketing to attract new business.