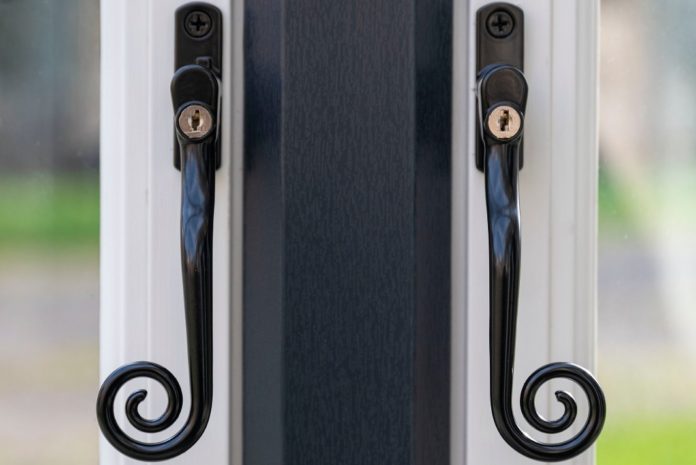 Leading polymer specialist Rehau is encouraging installers and fabricators to expand their window offering with new customisation options. Following further growth in the home improvement market during the pandemic – a trend that is not set to change any time soon, according to Checkatrade's Home Pride Index – Rehau is making significant investments across its window business into hardware and accessories.
Malcolm Taylor, Rehau's commercial product manager, is spearheading the rollout and advocates that offering more choice of the finer window details will help tradespeople stand out from competitors in a buoyant market. The latest launch sees Rehau enhance its successful Rio flush fit window with a range of monkey tail and tear drop handles, along with complementary stays and pegs. These are particularly suited to homeowners seeking a traditional timber window aesthetic.
"Through 2020 we've seen a remarkable rise in the number of people undertaking home renovation projects, and we're not expecting this to slow down in the coming year, given that around 79% are looking to make further improvements on their home," Malcolm said. "One of the top focuses last year was on windows, with 15% of homeowners looking to install new windows. More recently, there's been a renewed focus on system accessories which offer consumers more choice when it comes to style and colour. We are responding to this trend by developing additional products that match the quality of our profiles."
The new Rehau Rio Hardware range features key-locking handles that are designed to fit Rehau's Total 70C and Total 70S profiles. This aims to provide installers and fabricators with peace of mind that the hardware is quality-assured to the usual Rehau standard, and simplifies the hardware procurement process.
Malcolm added: "All our products are designed to enhance modern life. Not only has spending more time at home boosted the renovation market, more focus is being placed on fresh air supply via windows. The new Rio Total 70 chamfered and sculptured pegs are just another feature that allow homeowners to open the windows at pre-defined distances, in style."
Available in black, chrome, satin silver and antique black, the handles can be designed in full zinc casting for high quality finish and longevity. The product also comes with a 10-year guarantee and is 240-hour salt spray-tested, exceeding BS EN 1670:2007.
For more information on REHAU's monkey tails, visit www.rehau.com/uk-en/rio-flush-fit.