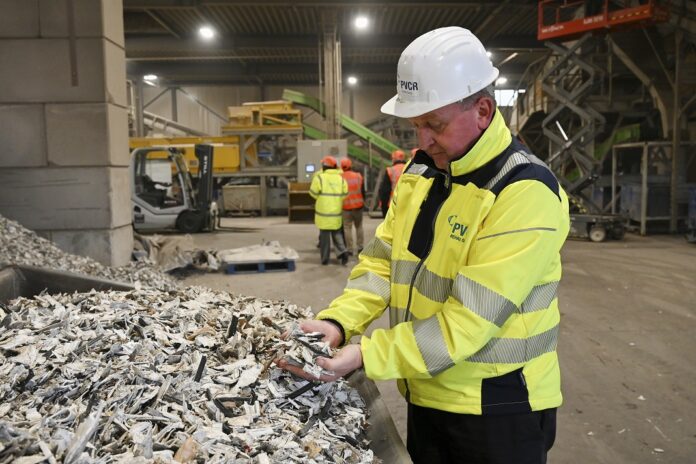 Leaders of Rehau Windows have published a report that reviews the PVC-U supplier's efforts towards sustainability during 2021. Rehau's sustainability report, which includes an update as to the steps taken to progress towards closed loop recycling management, can be downloaded here.
"Despite the challenges we and many others faced as a result of the Covid-19 pandemic, we've stayed committed to further developing our recycling methods, increasing the amount of material we reuse to prevent it ending up in landfill," said Martin Hitchin, CEO of Rehau UK. "We are especially pleased that last year we accomplished further crucial steps based on our sustainability strategy, looking beyond the original lifecycle of a window. The publication of this latest sustainability report demonstrates our dedication to practicing what we preach, and presenting full transparency around the necessary steps that we have taken to do this."
The company is ahead of its 2025 target to increase recycling by 15%, according to Rehau representatives. This was achieved thanks to polymer processing facilities such as PVCR at Runcorn, Cheshire, which turns discarded PVC into granulate for use in new window profiles. Recyclate targets are to be revised later this year.
Martin added: "The sustainability of polymer continues to be a talking point for the fenestration industry. Our goal is to continually invest in initiatives such as recycling production waste in our own or external recycling facilities.
"Sustainability has become even more of a key consideration over the past year, and homeowners are becoming more concerned with how environmentally friendly their property is. We would encourage installers to source out more ecological solutions. It's the job of suppliers to support them in their choice."
To further assist with product traceability within the window supply chain, Rehau plans to introduce Window.ID to the market as its sustainable flagship project. The digital ID makes it possible to track a window throughout its entire product life cycle, from production to recycling, supporting eco-friendly practises.