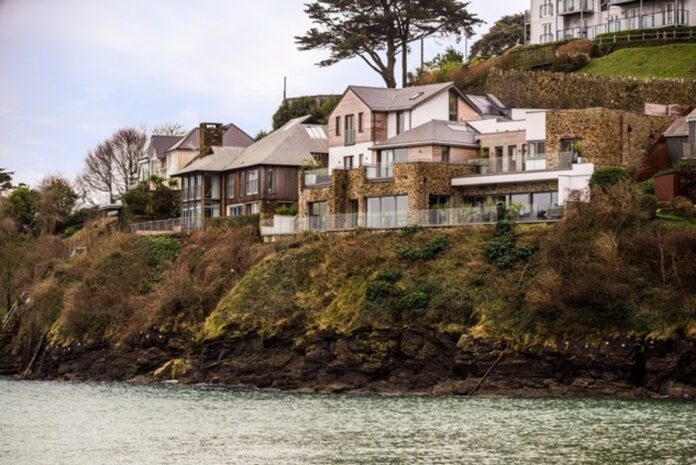 Reynaers@Home, Reynaers Aluminium's purpose-built online hub to connect homeowners and residential architects to installers, has been shortlisted to win as part of Glass and Glazing Products (GGP)'s Installer Awards 2023. The hub is up for the Best Installer Support Programme or Service Initiative Award 2023. Winners are due to be announced on 16 March. Click here to read the full shortlist, and here to buy a ticket to the presentation ceremony in Manchester.
Developed to make it easier for homeowners to have direct contact with installers and fabricators, the Reynaers@Home website has helped to drive quality sales leads for partners of the scheme. Reynaers@Home takes homeowners on the complete journey from being inspired by a product through to choosing the best solution for their home and directly contacting an installer. A 'Partner Locator' tool lists the nearest three installers that can complete the project.
Since the website's relaunch in summer 2021, it has attracted more than 87,000 visitors and generated more than 1,800 enquiries as well as 2,500 direct clicks to installers' websites. This has been supported by a social media campaign that has reached 1.82 million people.
Samantha Hill, head of marketing at Reynaers Aluminium UK, said: "Reynaers at Home is an excellent way for installers to connect directly with architects and homeowners who are looking for the services they provide. As the locator tool allows potential customers to go straight to the installer, response times are quicker, and communication is made easier.
"The website contains all the information related to the products so all the information that is needed is at hand, making life simpler for installers as well as consumers. Customer surveys have allowed us an insight into the success of Reynaers at Home and feedback from installers and consumers has been very positive, especially regarding the pace of the process and the ease of navigation."
In addition to supporting a strong conversion rate for potential sales leads, installers that become partners of Reynaers enjoy benefits that include customised literature, marketing support, discounted offers and access to the Showpad sales tool. Reynaers is the headline sponsor of GGP's Installer Awards, which honour exceptional work, innovation and design within the glazing industry.