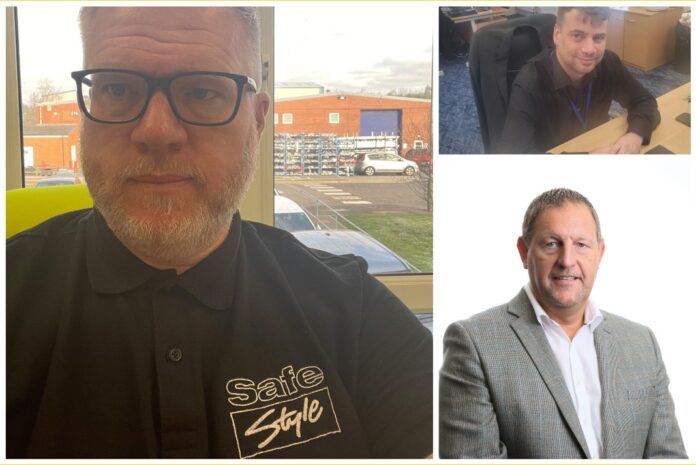 Leaders of Liniar have announced the successful completion of Safestyle UK's transition to using Liniar profiles. The supply change was announced to shareholders of the retail window and door fabricator in October 2022. Liniar is a subsidiary of Quanex.
Since January, Liniar's customer base has enjoyed on-time, in-full service levels above 99% every day, according to Liniar's representatives. No compromises have been made to Safestyle's product range or processes, representatives of the business have said, ensuring that the fabricator's usual volumes of more than 4,000 frames a week can be serviced without any operational blips.
The Safestyle sales team has been trained on Liniar product familiarity, and the service team has received on-site training. The switchover process was supported by Liniar's technical team, who was on hand to address any challenges.
"Safestyle has ambitious growth plans over the next few years, so we need partners that are able to support that growth," said Phil Taylor, Safestyle's procurement director. "The relationship with Liniar has been developed over a long period of time. After such a smooth start up, we're delighted with our decision."
Andy Cadman, Safestyle's group technical manager, was responsible for the profile changeover internally. He added: "The communication and interaction we've had with the whole Liniar team has been first class from the start. Any change of this nature obviously posed a huge potential risk to our business but we've been reassured at every stage. The two companies have worked seamlessly together to make it happen.
"The feedback from our production and quality teams has been overwhelmingly positive and the change has been managed well. We have noticed significant improvements in product quality and expect this will have a positive impact both in our manufacturing and field-based operations.
"This is particularly evident with the Liniar-patented bubble gasket system, which provides unrivalled performance and longevity. Our fitters are also sending positive feedback and are impressed with both the quality and the ease of installing Liniar products!"
Martin Thurley, Liniar's group managing director, said: "I'm delighted the transition to Liniar has been such a positive experience for the Safestyle team. The relationships formed across both our teams have proved that we are synchronised in terms of successfully and seamlessly managing such a large-scale project. We look forward to a mutually beneficial long-term partnership."