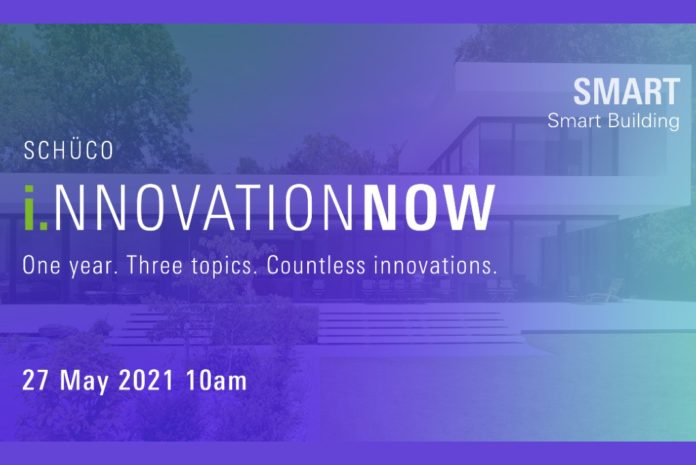 Schüco UK is set to broadcast its second Innovation Now (i.NOW) virtual event on 27 May, following the success of its launch event in March (click here to register for the 27 May event, and here to read more about the launch event.) The systems company's second i.NOW Smart event, in just over two weeks' time, will focus on intelligent building.
Aiming to take the smart theme to a whole new level, the event will be broadcast from inside Schüco UK's virtual city. Viewers will be shown the latest product innovations from Schüco, from intelligent and unitised façade options to Building Skin Control, a 'truly intelligent' platform for the integration, control and monitoring of all Schüco units within a building.
The term 'smart' is often synonymous with automation, but intelligent building incorporates much more than that, Schüco argues. Through its series of events, the multinational building envelope specialist aims to demonstrate how the concept of intelligent building can apply to the whole lifecycle of a building project. Schüco product experts will consider each stage, from design and planning through to fabrication and installation, and the use and maintenance of a building.
Schüco UK claims to offer a fully digital approach at all stages of the project lifecycle. Through its i.NOW Smart event, architects and fabricators can take advantage of the opportunity to see the latest digital and machinery solutions from Schüco, designed to facilitate the planning process and to enable more efficient fabrication.
For further information, and to register for i.NOW Smart, click here.