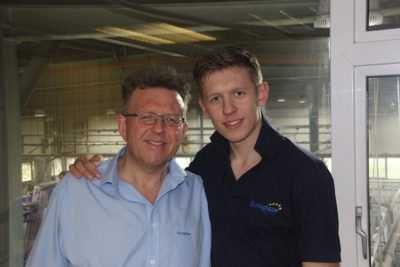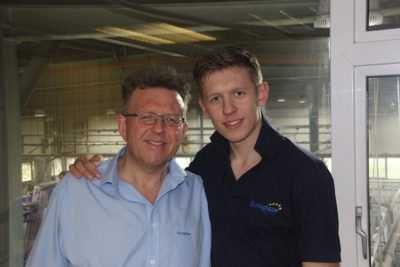 July 1996 was a very special time for Martin Nettleton, managing director at Euroglaze. Not only was it the month that he joined his father at the Barnsley based fabricator but it was also the month that his son George was born.
Now, 20 years on, Martin is celebrating his anniversary at Euroglaze with George at his side.
Martin said: "George is working in the factory for a while helping to fabricate our Rehau trade frames before heading off to university, and being able to share my anniversary here with him definitely makes it that bit more special.
"I worked here alongside my dad for several years and I know just how proud he would have been to see us now."
In his 20 years at Euroglaze, Martin Nettleton has helped to transform the business into one of the UK's most efficient fabricators, using a lean manufacturing model based on Japanese production techniques.
The company now produces around 900 frames per week for trade customers across the UK. It prides itself on offering customers a complete range of Rehau products and 'offering the perfect balance of efficiency and flexible, friendly service'.
Martin added: "There's a neat symmetry in the fact that 20 years ago, I was coming back to Barnsley from London to further my career and now George is a young man about to leave Barnsley to head to London to start his."